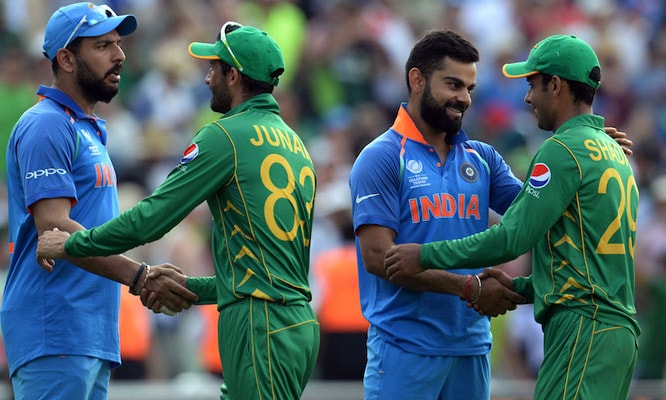 Pakistan and India squared off at the legal crease at a hearing at the International Cricket Council (ICC) headquarters in Dubai on Monday after the two sides failed to honour a deal to compete in several bilateral series.
The Pakistan Cricket Board (PCB) is demanding $70 million in compensation from India, claiming that a memorandum of understanding signed in 2014 had guaranteed six bilateral series between 2015 and 2023.
However, the Board of Control for Cricket in India (BCCI) have said they are unable to play against Pakistan until the Indian government gives them permission and dismissed the agreement as not legally binding. The hearing is set to last until October 3.
ICC chief executive David Richardson last week urged the two nations to resolve the matter between themselves rather than seeking arbitration.
"It is a matter between India and Pakistan. We would like the resumption of [cricket] ties between the two nations on a bilateral basis," said Richardson.
"We will facilitate any settlement decision if we can. Other than that, it is up to the two nations." India-Pakistan ties, including sports and cultural contacts, plummeted after the 2008 militant attacks in Mumbai, which New Delhi blamed on Pakistani militant groups.
Editorial: Pakistan-India cricket
There has been just one bilateral tour since, when Pakistan visited India to play two Twenty20s and three one-day internationals in December 2012 and January 2013.
Pakistan and India continue to play each other in international events, including last month's Asia Cup in Dubai.
India won that event while Pakistan failed to reach the final.