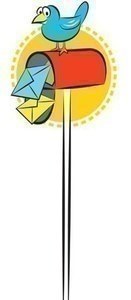 Patience is a virtue
Many times you might feel that you are working very hard to achieve something and that you truly deserve it, but still you can't attain it.
And leaving something in the middle just because you can't get it may be considered an act of cowardice, but there is also a saying that, "What is meant for you will reach you even if it is between two mountains and what isn't meant for you, won't reach you even it is between your two lips."
All you have to do is put your trust in Allah and strive for the best. If you don't achieve your goals, do believe that all this is happening for a reason and that Allah is the best of planners.
Trust me I'm saying this from personal experience, there might be something even better for you. Keeping this in mind, don't feel disheartened so easily. Put your trust in Allah and be patient.
Areesha Shafqat Bhurgri,
Hyderabad
Feminism
I am a girl who believes in feminism. Feminism is a belief that women should be allowed the same rights, power and opportunities as men.
Being a feminist, I believe in equal rights for man and woman in every aspect. I dislike the supremacy of man over woman. I do not like when they tell us what to do and what not to do. I think everyone has the right to live their life on their own terms.
Females are deprived of their basic rights and are not given education. I stand against female domestic violence, acid attacks and harassment. Women should not be treated as if they are a burden on their family. Women in Pakistan need proper education and awareness of their rights.
When female education is made a priority, then Pakistan will grow and prosper. Developed countries have educated individuals irrespective of gender.
Fatima Qureshi,
Larkana
Tech stories
I am a regular reader of Young World magazine and find each and everything perfect and enjoyable. But one thing that I miss in the magazine is a section on technology.
As we are living in the age of information and technology, I would like to request the Young World team to print articles on this topic.
Ishaque Solangi,
Islamabad
Qualities of a teacher
A teacher plays a very important role in the development of society. Teachers are like parents, they teach children how to live and learn manners. They teach a child to progress by educating them.
The best quality of a teacher is that he/she understands the minds of students.
Gobind Kumar,
Shikarpur
Published in Dawn, Young World, September 8th, 2018