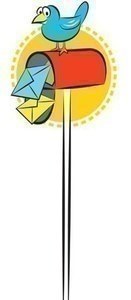 Balghater's problems
Balghater is a backward area in district Kech. There are many problems in the area, such as lack of proper schools, hospitals, water and electricity.
There was a high school in Balghater that has not been functional since the last two years. The future of thousands of students are being destroyed because their parents, due to poverty, cannot send them to other places for education.
The hospital there also lacks doctors and people have no one to turn to for the treatment of even minor ailments. The supply of water is also not efficient and the people of Balghater lack the fundamental necessities of life.
So, I request the Balochistan government to take serious actions and uplift the conditions in Balghater.
Abdul Hakeem,
Balghater
Life is like mathematics
Life is like mathematics, because, like mathematics, everyone has problems, some are good at facing and solving problems, and they courageously face any problem that comes their way. On the other hand, some people get depressed when they face problems.
The difference between these two is only in the choice of formula they use to solve the problems. Some people are putting the correct formula and getting correct results, while some are using wrong formula to solve the problems and getting wrong results.
How you can solve maths problems by putting wrong formulae?
So life is like mathematics, and according to me the correct formula for solving the problems of life is only the remembrance of Allah. People who use this formula get good results and they live their lives happily and comfortably. So I suggest to everyone that whenever there is any problem in life, just turn to Allah and He will solve it for you.
Jahanzaib Brohi,
Hyderabad
Be a great person
You can't be a great person by having a smart cell phone or a lavish home or luxury car, or by wearing branded clothes and a proud attitude. Great personalities don't need or crave for the luxuries of life, they work with dedication and enthusiasm to help others and make the world a better place.
It's a fact that all the people in this world will die, people forget them with the passage of time.
Only those who do something really good for others will live on even after their death.
Then why don't we do something good for others? Let's promise to do a lot of work for the welfare of humanity, for Muslims and for Pakistan.
Kashaf Khurram,
Multan
Published in Dawn, Young World, August 11th, 2018