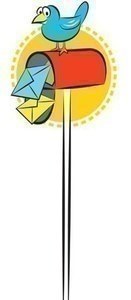 Rely on resilience
This is with reference to the article "Rely on resilience", by Salman Ahmed (YW, July 28). The article was wonderful and inspiring.
I have been through tough times, but I never focused on opportunities in these problems. The article taught me to strive to find opportunity in every difficult situation.
We must concentrate on positive aspects of every tough situation, just as Winston Churchill said: "A pessimist sees difficulty in every opportunity; an optimist sees the opportunity in every difficulty."
Jahanzaib Brohi,
Hyderabad
Lack of medical facilities
We have got a big and old government hospital in Turbat, but, unfortunately, it does not have a government medical store. The poor cannot buy expensive medicines from private medical stores, so it is my request to the new in-coming government to please take steps to provide affordable and discounted healthcare and medicines to people.
Adnan Maqsood,
Kech
Bullies
This is with reference to the story "Don't bow down to bullies" by Zarnish Firdousi, published in Young World on July 28, 2018. This was a well-written story with a great moral.
There are people in this world who use strength or influence to harm or intimidate those who are weaker.
They oppress and persecute those who are wimpy. This story gives us a lesson of being strong and never be under pressured.
There is great power in numbers, so if the majority gets together they can rise to face and defeat any problem or trouble-maker.
And if the majority rise to face the problems in Pakistan as well, we can overcome all problems.
Mahnoor Ilyas,
Karachi
Happiness
This is with reference to the article "Happiness" by Mubeena Raza, (YW, June 9). The writer touched upon a reality of life.
We are here for short sojourn.
One day we have to move to our final abode, so let us stop feeling hatred and spread love.
Asifa Khan, 
Sukkur 
Published in Dawn, Young World, August 4th, 2018