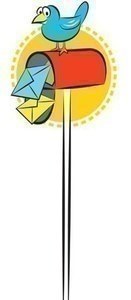 Let us bring about change
This is regarding the article "Let us bring about change" by Amna Ashraf (YW, May 19). I really appreciate how the writer has elaborated her views in the article. She mentioned that if we follow the things we say to others, we surely can bring a positive change in society. I agree with her on this.
Irfan Bashir Bhatti,
Jacobabad
From reactive to proactive
This is regarding the article "From reactive to proactive" by Sadia Maqsood (YW, April 28).
The writer has nicely distinguished between reactive and proactive people.
Usually, reactive people blame others when they fail or face any problem. That is why they don't succeed in life and remain disappointed with themselves.
On the other hand, the proactive ones know how to deal with failure, they control the situation no matter how hard it becomes for them. They know their responsibilities and they never give up.
Babar Ali,
Larkana
I am strong
This is regarding the story "I am strong" by Abrish Siddiqui (YW, May 19). It was a simple story with a great message. I totally agree with the writer's point of view that girls are strong, creative and energetic, and they should be allowed to utilise their energy in positive ways. More than 50 percent of Pakistan's population comprises females and they face many obstacles in anything they do.
It is high time we change this norm and show the world that we are in no way inferior to anyone.
Sabahat Nadeem,
Khairpur Mirs
Summer vacation months' fee
There has been a controversy and confusion regarding Sindh government's announcement that private schools should not demand fees for the months of June and July during summer vacation.
Parents are in a state of confusion because schools have been demanding fees for June and July in advance. The Sindh government should take notice of this blatant violation of its orders by private schools to provide relief to the parents.
Loang Khan Solangi,
Mirwah
Doing right things
This is regarding the article "Doing right things", by Arif Iftikhar (YW, May 19). The article was a reminder for us to follow healthy activities and do good with everyone. We should always think about the poor first and provide them with money and grocery.
Sania Mohsin,
Karachi
Published in Dawn, Young World, June 23rd, 2018