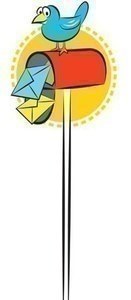 Exams should be banned in summer
This is regarding the cover story "Exams should be banned in Summer" by Ambreen Arshad (YW, April 7).
The writer highlighted an important issue. Definitely the timetable for exams, especially for intermediate exams, should be changed to cooler months as there are a lot of warm areas in our country where people lead difficult lives.
And owing to excessive heat, how can a student fully concentrate to study/prepare for the exams? The authorities should change the exam schedule from summer to winter or cooler months.
Irfan Bashir Bhatti,
Thul, Jacobabad
How to master maths
This is with reference to the cover article "How to master maths" by Kamal Ahmed Qureshi (YW, March 31).
The writer gave very useful tips to understand maths better. Maths is a very important subject throughout our academic life and even after that. Students think maths is a difficult subject, so failing it is no big deal. However, no subject is easy or difficult, but our approach makes them appear so. Students fear numbers, formulas and diagrams, the fear usually takes over their senses and whatever they practice goes in vein. My suggestion to readers is that they should not take any subject as difficult, they should use their grey cells and practice. The more you practice, the more it becomes clear and you grasp it easily.
Samreen Naseer,
Peshawar
II
The cover story "How to master maths" by Kamal Ahmed Qureshi was well-written and explained the strategies to solve maths problems well. Usually, students have math phobia and before they can even answer questions, fear takes over them and they do it wrong, even though they had studies it. The tips given in the article were very useful for students with the fear of maths.
Furthermore, I want suggest to readers to always take notes during the lecture and practice them once they are home, maths will soon become easy and understandable.
Sohail Ikram,
Hyderabad
Accepting one's mistakes
This is regarding the article "Accepting one's mistakes", by Maria Moten. Accepting our mistakes is the first step of the journey of self-organisation. Though it is not very easy, it will make our life easy and stress free.
When we are brave enough to accept our mistakes and take responsibility of them, it will leave us with a sense of satisfaction and help us to improve. Therefore we have to avoid giving justifications and be humble enough to see our mistakes, admit them and not blame others.
Kousar,
Jacobabad
Published in Dawn, Young World, May 12th, 2018