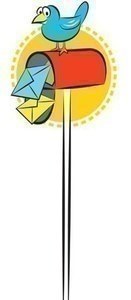 Overcoming our failure
This is regarding the article "Overcoming your failure" by Iqra Aslam Memon (YW, February 10).
It was rightly explained that failures do occur and dreams do shatter, but it depends on us how we deal with those failures. Either we take them in a positive manner to improve further or take them in a negative way and give up.
We should not abandon our dreams because of failure. Instead, we should think that failure gives us the opportunity to perform better next time. If one way is closed, there will always be another way out. Highly successful people failed many times but have tried again.
In my opinion, we should embrace our failures and make the effort to perform better and work to improve our weak areas. Failure is not the opposite of success, but it is a part of success.
Akshay Kumar,
Mirpurkhas
Animals need our care too!
This is with reference to the article, "Animals need our care too!" by Hunaira Mobin (YW, January 20). The writer truly depicted the heartlessness of society towards innocent creatures like street cats and dogs.
Recently, on my way to school, I saw a white dog, which was barking. One of my classmates asked me to hurl a stone at the dog to make him run.
I picked a stone, but quickly I remembered that we should not hurt animals. Thus, I dropped the stone. The dog also became quiet and looked in around for a safe refuge. It is my request to everyone to be kind. Animals need our love and care. If we can't protect them, at least we should not harm them.
Zeeshan Nasir,
Turbat
The right to be quiet
This is with reference to the article "The right to be quiet" by Sandhya Karamat Barlass, (YW, January 27).
The topic was good and thoroughly researched. I can relate to the topic 'introvert' and agree with everything explained by the writer because I am an introvert, however, most of my friends in school are extroverts. They like parties, outings and talking loudly and this is where I can't join them because my nature is the opposite.
Muhammad Maaz Asad,
Mirpur, AJK
II
The article "The right to be quiet" by Sandhya Karamat Barlass, explicitly differentiated between the introverts and extroverts by giving examples from studies and researches that explained both introverts and extroverts are needed in the society.
Most introverts are great readers and high-grade achievers, while extroverts have a huge social circle and excellent public speaking skill.
Bakhtawar Rahim,
Turbat
Published in Dawn, Young World, March 10th, 2018