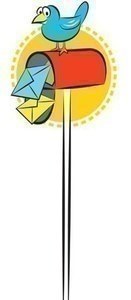 The unexpected visitor
This is with reference to the story "The unexpected visitor" by Sidra Hafeez (YW, January 6). The story depicted the reality of most families where kids, along with their parents, should discuss their career choice peacefully instead of arguing or fighting. I hope people understand this serious problem!
Eman Nasir Malik,
Multan
Take charge of your decisions
This is regarding the article "Take charge of your decisions" by Sadia Maqsood (YW, January 6). It was a very interesting and motivational article. The writer clearly expressed her views by giving some real-life examples.
It is essential for everyone to take decision by oneself and not depend on others for deciding anything for them. Yes, we are dependent on our parents and they decide what is good and what is bad for us, but with time it is our responsibility to take our decisions and, while doing so, we should keep in mind that our decisions don't harm anyone.
Parshant Goswami,
Tando Jam
Plagiarism
This is with reference to the poem "Hot summers" by Abdullah Rasool (December 30). I was shocked to read the poem as it was the same poem I sent a few months ago and was published in the October 21, issue of Young World with the same title.
The poem by Abdullah Rasool is almost the same with a few lines added in the end of my original poem. I want to remind Abdullah Rasool that this is called an act of plagiarism. Instead of giving name to other's writing as your own, you should have the courage to write by yourself.
This is really sad to see how kids easily copy others' writings and give their own name to it, I wonder, how can they justify their illegal act.
Muneeba Ismail Kharbey,
Karachi
Published in Dawn, Young World, January 20th, 2018