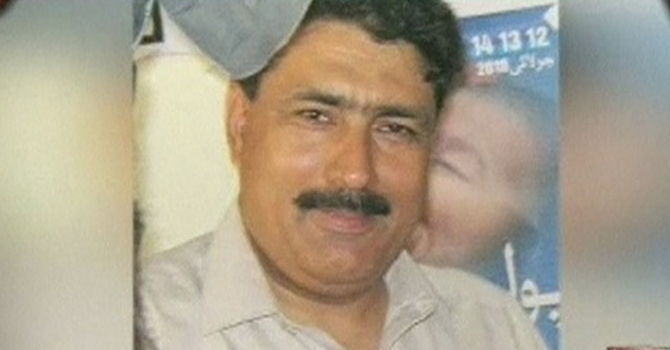 Pakistani doctor Shakil Afridi is seen in this still image taken from file footage released May 23, 2012. - File Photo by Reuters .
PESHAWAR: Pakistani lawyers said Friday they would appeal the conviction for treason handed down by a tribal court to a surgeon recruited by US intelligence to help find Osama bin Laden.
A tribal court in Khyber Wednesday jailed Shakeel Afridi for 33 years for agreeing to try and collect DNA for US intelligence in their bid to locate Osama.
Afridi ran a fake vaccination program designed to collect bin Laden family DNA from the compound in the town of Abbottabad, where the al Qaeda leader was shot dead in a US raid in May 2011.
"We have requested the Khyber administration to provide us with the documents related to the trial and conviction, and once we get them, we will file an appeal in the office of the commissioner of the Frontier Crimes Regulation," lawyer Samiullah Afridi told AFP.
The lawyer, general secretary of the Peace Movement, a civil society group against militancy, said his organisation did not believe the doctor committed any crime, but had instead worked "to help eliminate terrorism".
The surgeon Afridi's jailing has exasperated the US, where the Senate Appropriations Committee has voted to cut US aid to Pakistan by a symbolic $33 million — $1 million for each year of jail time.
The measure, an amendment to the $52 billion US foreign aid budget, passed in a 30-0 vote in a sign of growing frustration with Pakistan.
US Secretary of State Hillary Clinton said the sentence was "unjust and unwarranted", saying Afridi was "instrumental in taking down one of the world's most-wanted murderers".