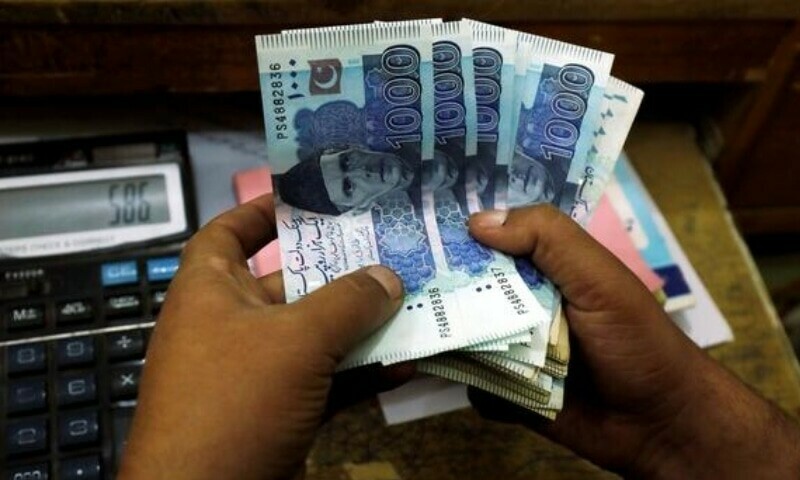 KARACHI: The rupee kept appreciating against the US dollar while the foreign exchange reserves held by the State Bank of Pakistan (SBP) witnessed a marginal rise of $31 million, reported the central bank on Thursday.
The dollar lost another 93 paise to close at Rs278.58 in the interbank market which did not react to the disappointing figure of remittances. Several analysts were of the view that the 20pc drop in inflows from overseas Pakistanis during the first quarter of FY24 was enough to depress the local currency.
However, the dealers said the dollars were easily available despite slower inflows from exporters who are believed to have sold out most of their holdings in fear of further depreciation.
The greenback fell again by Re1 to Rs278 in the open market as sellers were in higher numbers than buyers.
The open market is keeping the interbank market liquid by selling up to $40 million per day to the banks.
SBP reserves rise
However, some bankers said the SBP is also buying dollars from the banking market to pay against the debt servicing and keep the reserves intact.
The latest data showed that the foreign exchange reserves held by the SBP increased by $31m to $7.646 billion during the week ended on Oct 6.
The total liquid foreign reserves held by the country stood at $13.030bn during the week while the net foreign reserves held by commercial banks fell by $32m to $5.383bn.
Banking sources said the SBP needs to increase its reserves up to $9bn before the IMF review in November.
Rs75 banknote
Separately, the SBP said that both blue and green colour banknotes of Rs75 are legal tender and are acceptable across the country.
The SBP clarified that all banknotes including commemorative notes issued by SBP are legal tender everywhere in Pakistan for the amount expressed therein and carry the guarantee of the federal government.
"It is therefore notified for the information of the public that a banknote of Rs75 (predominantly green) was issued on Aug 14, 2022 to commemorate 75 years of Pakistan's independence and a banknote of Rs75 (predominantly blue) was issued on July 4, 2023 to mark 75 years of SBP's inception are legal tender across Pakistan," said the SBP.
Published in Dawn, October 13th, 2023
Follow Dawn Business on Twitter, LinkedIn, Instagram and Facebook for insights on business, finance and tech from Pakistan and across the world.