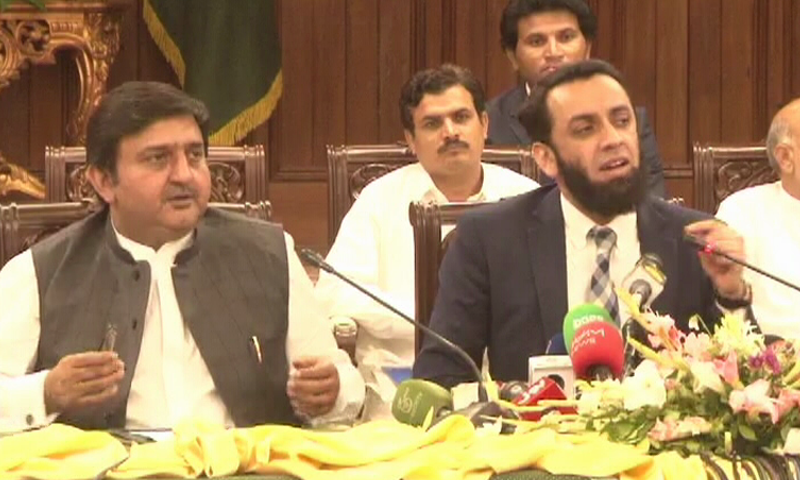 LAHORE: The Punjab government says it is 'perturbed' over irresponsible statements of the Pakistan Tehreek-i-Insaf (PTI) leadership about the army and judiciary, and it may move the court against former prime minister Imran Khan and his cronies under defamation or Article 6.
Punjab Law Minister Malik Ahmad Khan along with other ministers Attaullah Tarar and Sardar Awais Leghari told a presser here on Friday the PTI chairman and some other party leaders were provoking the 'neutrals' whom they referred to as the army leadership which was not acceptable (to the Punjab government).
"Being the law minister, I am duty-bound to take note of what Imran Khan and his cronies are saying about the army and judiciary. We may take legal action against them under defamation and other laws," the law minister said.
Malik Ahmad said the irresponsible statements of former information minister Fawad Chaudhry and a senator that the army and judiciary had a "political role" invoked Article 6 (treason) against them.
"First, the PTI ran an anti-army and judiciary campaign on social media in which 22 of its activists were arrested. Then they started alleging that the army and judiciary have a role in making and toppling governments," he said.
Published in Dawn, June 25th, 2022