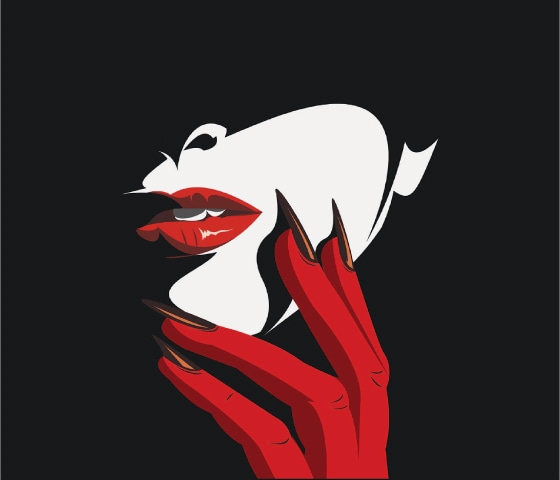 Reema Abbasi is a Pakistani journalist who takes close interest in documenting the country, its culture, language and society. She has also authored two books: Historic Temples in Pakistan: A Call to Conscience and Ajmer Sharif: Awakening of Sufism in South Asia.
Sin: Stories by Wajida Tabassum is a collection of 18 short stories that Abbasi has translated from Urdu to English. Tabassum, who passed away in 2011, was an Indian author of Urdu fiction. She created more than two dozen works and her short story 'Utran' [Cast-Offs] was made first into a popular Indian soap opera in the late 1980s, then into the film Kama Sutra: A Tale of Love by Mira Nair.
For a woman, life in traditionally conservative South Asia has always been a fierce battle. Tabassum's voice is of, and for, these women. Her stories focus on women's submission and deprivation and point out the fact that what others — both men and plenty of women — consider 'sin' is often salvation to women.
It is pertinent to note that it was also mostly women — including her own mother — who were the first to try to stop Tabassum from writing. Getting the tales published was another ordeal, as most publishers considered them controversial, if not positively scandalous.
Sin is divided into four sections: 'Lust', 'Pride', 'Greed' and 'Envy'. Each deals with the dark, debauched and tragic aspects of life, which are structured around a selection from the 'seven deadly sins': the four mentioned above and wrath, which serves as a constant.
These are sensual accounts of jealousy, desire, injustice and suppression, and break down the social confines of 'virtue' that refuse women — and occasionally men — their right to possess the basic elements of human nature and condemn them to a life of self-denial. The tales go against the grain, featuring protagonists who claim and indulge in the primal, and Tabassum is startlingly clear in what she portrays.
An English translation of a collection of bold Urdu short stories by an iconoclastic author captures how social confines of 'virtue' refuse women, and some men, their right to humanity
For instance, in 'Up, Further Up!' — that has a subtle resemblance to Ismat Chughtai's short story Lihaaf [The Quilt] — a Begum revolts against her philandering husband who is involved in drunken sexual escapades with the palace maids. Scorned and lustful, the Begum retaliates by appointing a young male servant to massage her.
The Begum's gharara — the gathered, trouser-like garment worn by women — is replaced with a lehnga, or skirt, as she implores the young man to take his hands up past her knees. The scene in which his hands gradually ascend is a slow rise to a crescendo, "moving high up… filling her till there was no space left to go 'up, further up' anymore."
'Identity Trap' is built upon the themes of timidity and purity. The plot revolves around a boy's first, sudden experience of arousal as an adolescent. As he grows, so does his guilt and inner conflict about the opposite gender and the words "tauba, tauba" echo whenever he is in the proximity of girls. He then ends up in a cold marriage because his wife does not have much time for intimacy after the birth of their child.
The two-word expression "tauba, tauba", usually used to express horror and/or disgust, eats away at the protagonist's virility and, at the end, Tabassum uses notes of smell, sweat, a worn-out sari and a broom as subliminal clues to identify the void in the man. She defines this vacuum as his escape from the mesh of "tauba tauba".
'Fallen Venus' and 'The Flesh Market' depict forceful societal extremes towards women, with Tabassum walking the readers through the dark alleys of her imagination and craft, as women cling to their individuality, fearlessness and dreams because there is no second way to go about their lives. 'The Cost of Survival', set against the backdrop of a sex district, is instinctive and desperate.
'The Pride of a Nosering' is about the young, passive Sharafat Dulhan. The word "dulhan", meaning 'bride', was often a title bestowed upon new daughters-in-law. The young bride, born into a religious family and raised only to surrender, is burdened with an ill-tempered, cold and impotent husband in the form of Nawab Wajahat.
But, as the story progresses, we see the docile girl transform into a woman in command, mindful of her physical needs as well as her status. At its heart, it is about the various aspects of misogyny meted out by older women on their younger counterparts.
Perhaps the most tragic story in this collection is 'The Shadows of a Grave'. Many readers will interpret it as a couple's greed for more money. For me, though, the tragic fate of their child came about as a result of the wife's love for her husband, which was nothing less than fierce possessiveness. Employing clever charades of symbolism, the story is a theatre of discontent.
'The Exchange' is crafted on wrath and cold revenge. In this tale, woven around garments, a happy new wife finds herself caught — and then betrayed — by a mere exchange of clothes. Meanwhile, 'The Rainbow Has No Colours' illustrates envy that leads to undercurrents of strain in familial relationships.
My personal favourite is 'Separation', written on the subject of divorce, because of its realism and how it resonates even now with the dilemmas confronting South Asian women in modern times. It suggests that the world has gradually changed for the better.
Tabassum was a non-conforming iconoclast, often called the 'female Manto' because of her little regard for convention and societal approval. Her fearless portrayal of the realities of her world met with severe criticism from the curators of culture, because she dared to lift the hijab [veil] of hypocrisy and expose the naked truth about 1950s' Hyderabad Deccan's old-world aristocratic society.
Not only does Tabassum lay bare lascivious nawabs, lustful begums, cunning servants and unfulfilling marriages, she also chooses to tell her own tale about the great pains she had to endure to go to school and be able to read and write. The chapter 'My Story' was written when she was 24 years old, still new to writing, and mentions some of her most piercing personal tragedies. Two are included as tales in the collection; the others lost to the tides of time.
Sin may well be considered outrageous, but it is entertaining. The stories are unapologetic, ruthless, almost brutal in their depiction of the impotence, power plays, betrayal and abandonment that served to bring about the downfall of the Subcontinent's nobility. However, some topics and themes seem repetitive because of being placed back-to-back, which diminishes their singularity.
Tabassum's stories were written principally as journal entries and Abbasi manages to retain their essence in her translation. Urdu has deeply layered and multifaceted elements floating within several liminal spaces, and the mundanities of English often don't do it justice.
Translating Tabassum must not have been easy, but Abbasi does a stellar job. She remains as loyal to the original language as possible, capturing the power of the subliminal and the subconscious with precision and subtlety, but transcending the boundaries of linguistics to touch a global audience.
It is important to keep the heritage of our language, especially of Urdu fiction, closer to us. Precious few books are written as well as this one, especially when one endeavours to amalgamate socio-political issues, cultural taboos and condemnation of everything wrong with our society in a more decent manner.
The strong language, blatant discussion of taboo topics and even the intimidating title itself, might also be a little too difficult for the Pakistani readership to digest, but Sin is a voice of reasonable rebellion.
The reviewer is a writer/editor based in Karachi.
She tweets @sarashraf
Sin: Stories by Wajida Tabassum
Translated by Reema Abbasi
Hachette, India
ISBN: 978-9391028886
240pp.
Published in Dawn, Books & Authors, June 12th, 2022