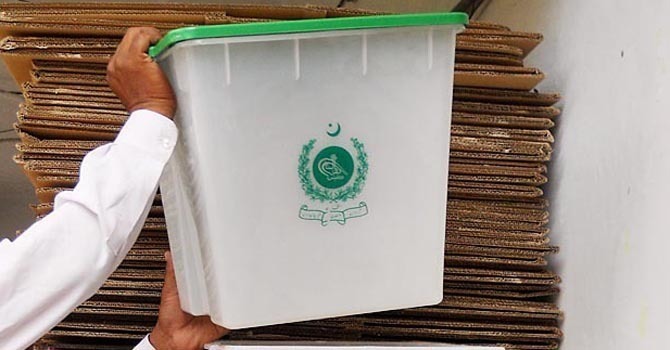 LAKKI MARWAT: With the announcement of local body elections in Khyber Pakhtunkhwa, different political parties have started preparations to finalise candidates and muster voters' support.
Several political heavyweights hailing from the Lakki Marwat district and settled in Peshawar, Islamabad and other big cities have come back here to formulate a poll strategy and begin the process of nominating suitable candidates for the posts of tehsil nazims.
Jamiat Ulema-i-Islam-Fazl with a strong vote bank in the southern district has sought applications from the aspirants of tehsil nazims.
A local leader said the party held a meeting with district emir Maulana Abdul Rahim to discuss nomination of candidates.
"Lakki Marwat is the stronghold of JUI-F as the party had won the last general elections from the sole national and two provincial assembly constituencies," he maintained.
The JUI-F leader said the party had a bright chance to sweep the local government elections in the district. He said the party had won the last local body elections in Lakki Marwat and Naurang tehsils.
"With the establishment of Ghaznikhel tehsil and merger of former frontier region of Betanni into Lakki the number of tehsils in the district has increased to four," he said, adding JUI-F would field its candidates for the slot of tehsil nazim in all the four tehsils.
The ruling Pakistan Tehreek-i-Insaf is also flexing its muscles to give a tough time to its arch rival JUI-F in the local government polls.
The PTI was a coalition partner of Pakistan Peoples Party in the last district government, and it is now pondering over the seat adjustment with like-minded parties in the coming polls.
A source privy to a meeting, held recently and chaired by PTI Lakki president Johar Mohammad Khan, said the party would not let the poll arena open for rivals.
He said the party was all set to field its candidates for the posts of tehsil nazims in all the tehsils.
Meanwhile, the district chapter of Awami National Party has decided to contest the polls from the platform of Awam Dost Group.
Senior party leaders are of the view that fielding candidates in all the four tehsils and making seat adjustments with likeminded parties will help ANP grab maximum number of seats of village council nazims.
ANP district president Malik Ali Sarwar has asked office-bearers to hold corner meetings and accelerate people's contact campaign.
Published in Dawn, November 1st, 2021