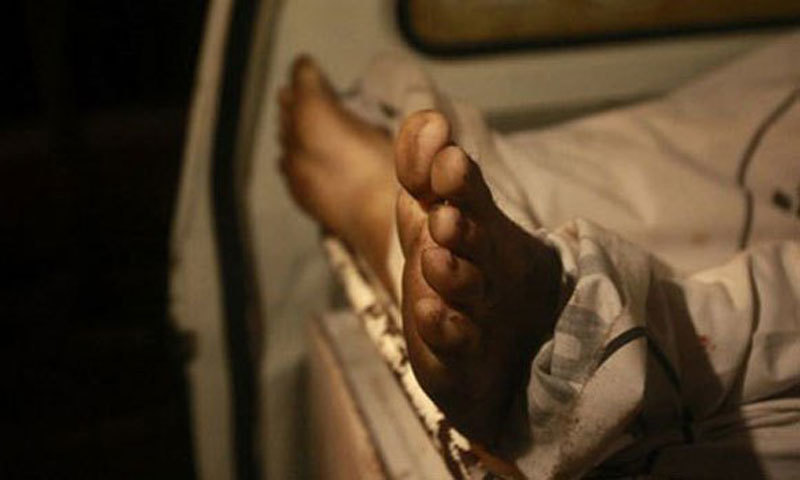 LAHORE: A five-member committee constituted by the Punjab government to probe into the death of a 10th class student in Vehari on Sept 30, a day after he received his first Covid vaccine jab at a public school, declared on Friday that the 'cause of the death could not be ascertained'.
The committee was constituted after Mohammad Mudassar, 16, a student of the Government Islamia High School, Vehari, who was administered a Covid vaccine jab at the school on Sept 29, died the very next day at his home.
The deceased boy's father, Falak Shair, told the school principal, who visited his house after his son's death, that Mudassar had no previous history of any disease and was taking part in routine activities at his home where he collapsed suddenly.
The committee comprising the Vehari district health officer (DHO), a representative of the World Health Organisation (WHO) and three local health officials said in its report that Mudassar's parents had refused the postmortem of their son's body, making it difficult to ascertain the exact cause of his death.
Contradictory claims by father, officials regarding permission for postmortem
The inquiry report (a copy available with Dawn) stated the committee recorded statements of the school principal, Rescue 1122 official who handled the boy, the vaccination team and some students of the school in connection with the incident.
It said the deceased boy was among the 283 students who got vaccinated against Covid-19 on Sept 29 at the school.
"The inquiry committee is of unanimous opinion that no signs/symptoms were observed associated with Covid-19 vaccine that could have led to the death of the student," reads the report.
Contrary to the findings of the inquiry committee, Falak Sher told the local correspondent of Dawn that his son felt severe pain in the arm after vaccination. He alleged that the health team administered vaccine to his son and many other students without the consent of their parents. The father strongly denied that he had refused postmortem of his son, as was stated in the inquiry report.
He blamed the health authority concerned for not conducting the postmortem at the Vehari District Headquarters Hospital, saying they skipped this mandatory requirement which could have revealed the facts regarding the efficacy of the Covid vaccine recommended for the children. He demanded the police to lodge a murder case against the school administration and the vaccination team.
In a separate letter written to the Punjab Primary and Secondary Healthcare Department on Friday, the chief executive officer of the Vehari District Health Authority said that as per the guidelines of the National Command and Operation Centre (NCOC), the Pfizer vaccine was recommended for the children in 15-17 year age group being the "best available" vaccine so far.
He said hundreds of children and students had been vaccinated, but no side effect or reaction was reported so far in the Vehari district.
Published in Dawn, October 2nd, 2021