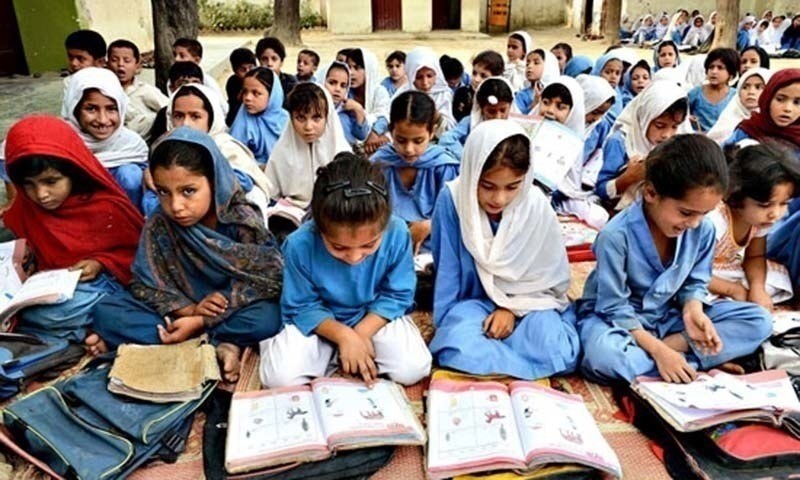 BAJAUR: Both the public and private educational institutions reopened in Bajaur tribal district on Monday after the Covid-19 positivity rate dropped below five per cent in the region.
The institutions were shut on April 24 due to a surge in coronavirus cases.
According to separate statements issued from the district administration and the education department, all the educational institutions across the district had reopened.
The statements added the educational institutions were reopened after coronavirus positivity rate went below five per cent.
According to the education department statement, the management and staff of all public sector schools had already been informed about the decision through an official notification issued on Friday.
Meanwhile, officials of the district administration, including deputy commissioner Mohammad Fayyaz Khan, on Monday visited the educational institutions to check the attendance of teachers and other staff.
The officials directed the teachers and management to strictly follow the Covid-19 standard operating procedures.
However, reports said most of teachers and students remained absent from schools on the first day of reopening.
VILLAGES WITHOUT POWER: Several villages in Utmankhel tehsil have been without electricity for the last seven days as the Tribal Areas Electric Supply Company (Tesco) has failed to repair the damaged main transmission line near Jar locality, said residents here on Monday.
They said the main transmission line providing electricity to several areas from the 132kv grid station in Khar had been damaged in Jar area.
The residents said they had informed the Tesco officials about the issue on the first day of power suspension, but they failed to even visit the area.
They said that power supply to at least 10 villages, located in Jar area, had been suspended causing great problems for them in this hot weather.
They said that the villagers had decided to hold a protest demonstration if the damaged line was not repaired immediately.
When contacted, a Tesco official in Khar confirmed the suspension of electricity to a number of villages for the last seven days.
However, he did not give a date when the damaged transmission line would be repaired.
Published in Dawn, June 8th, 2021