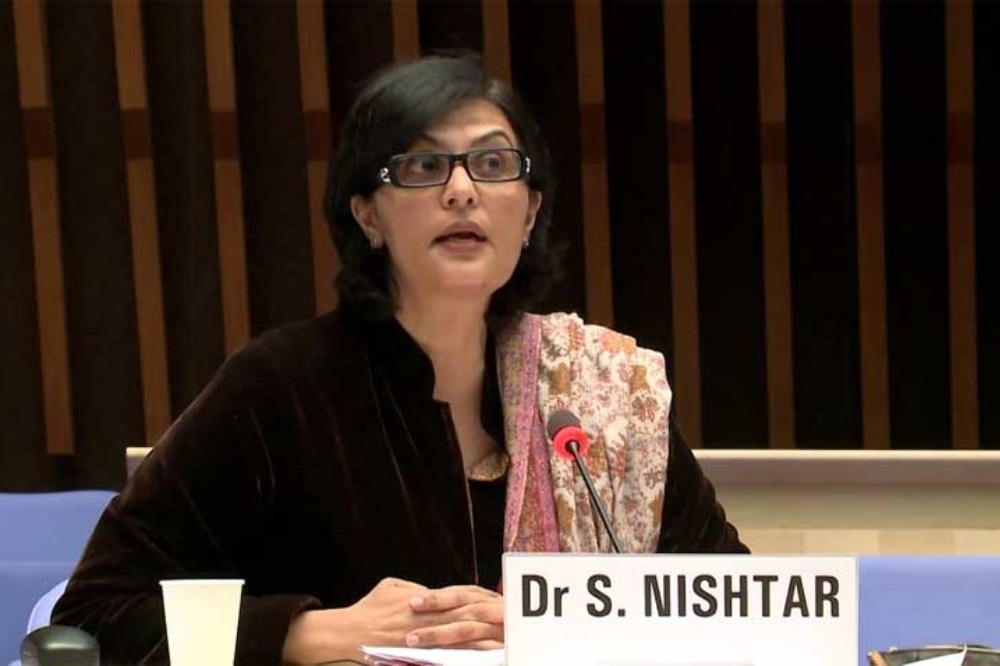 UNITED NATIONS: Pakistan has urged the international community to develop a post-pandemic framework for development to recover from the shocks of the Covid-19 crisis.
At the 2021 UN Development Cooperation Forum (DCF) meeting in New York, Pakistan suggested involving every region in the fight against the pandemic, noting that "every region, state and community have experiences and knowledge to share".
In her keynote speech at the forum on Saturday, Special Assistant to the Prime Minister on Social Safety Dr Sania Nishtar underlined the need for a new approach to deal with the pandemic and its social and economic impact.
"It is a moral imperative for the international system to prioritise the creation of a post-Covid framework for development — a framework that can bring together stakeholders to forge the response needed to better mitigate risks and recover from shocks," she said.
Sania says maximising cooperation will be more important than ever
Pakistan's UN Ambassador Munir Akram, who also heads the UN's Economic and Social Council, emphasised the need for helping developing countries address the pandemic, reduce risks and build resilience. "This approach of addressing challenges and preventing crises should become a part of the new DNA of development cooperation," he said.
The DCF meeting brought together governments, international organisations, development banks and philanthropic foundations to review options for dealing with the Covid-19 and future crises.
Speaking virtually from Islamabad, Dr Nishtar informed the participants how the Ehsaas programme enabled the government to curb the first wave of the pandemic with a smart lockdown. The government, she said, successfully dealt with the health risks without aggravating the socioeconomic damage caused by the pandemic.
"Our 24 million breadwinners, who rely on daily wages or are self-employed, were virtually on the brink of a devastating loss of income," said Dr Nishtar while explaining how Pakistan dealt with the difficult situation.
She warned that even when the pandemic was over, the world would continue to face its consequences. "Streamlining and maximising all forms of cooperation will be more important than ever in a time of squeezed global finances," she said.
Noting that some significant international donors had already announced record cuts to their programmes, Dr Nishtar said: "The irony is that, in times of crisis we should seek to enhance solidarity, not weaken it."
Ambassador Akram suggested strengthening the national capacity system, increasing development and concessional finance and enhancing solidarity. "Putting the furthest behind first should be at the centre of our efforts," he remarked.
Official Development Assistance (ODA) levels must be revived, the SDRs created should be utilised and unallocated SDRs should be provided for development support, the ambassador said.
The SDR is an international reserve asset created by the International Monetary Fund (IMF) to supplement its member countries' official reserves. The IMF is currently making about $250 billion, a quarter of its $1 trillion lending capacity, available to member countries.
Published in Dawn, May 10th, 2021