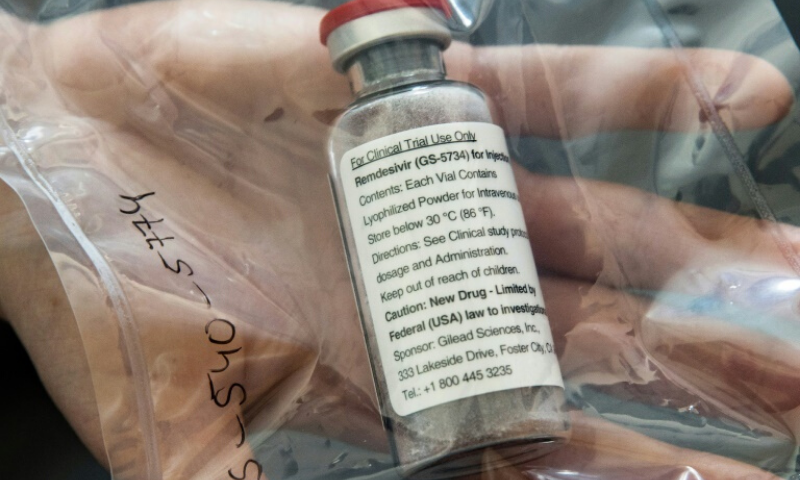 ISLAMABAD: The federal cabinet at a meeting scheduled to be held on Tuesday is going to consider an exemption in a section of the drug law, reduction in the price of an injection given to the Covid-19 patients and may also allow an increase in the prices of some medicines.
According to sources in the Ministry of National Health Services (NHS), the cabinet will consider reducing the price of remdesivir 100mg injection which is given to Covid-19 patients.
"At present, each injection is being sold for Rs10,873 but it has been decided to reduce the price to ensure that it would become affordable for all patients," an official of the health ministry said requesting not to be quoted.
He said the cabinet would also discuss hardship cases as a number of medicines were either short in supply or totally unavailable in the market.
Allowing an increase in prices of some drugs as hardship case will also be taken up, says official
It may be noted that if a company stops manufacturing of some medicines claiming that its production has become non-viable for them due to the high cost of production and raw material, its price can be increased as a special case which is called a hardship case.
"Some of the medicines, including one which is used for cataract, and also by soldiers deployed at Siachen Glacier, have become short due to which it has been decided to increase its prices. Moreover, there are some medicines which are given to patients of cancer and other diseases. They have also become short in supply due to which it will be considered to increase the prices."
The official said the cabinet will also consider the grant of exemption from section 23(1)(a)(VII) of the Drugs Act 1976.
He said according to the section no medicine can be sold in Pakistan without its registration with the Drug Regulatory Authority of Pakistan (Drap).
"However, with the exemption some of the health facilities or hospitals will be allowed to purchase the medicines from the international market and use them for their patients. A Statutory Regulatory Order (SRO) will be issued so that the medicines would be available under the right to medicine," he said.
Replying to a question, he said time to time new researches were announced and new medicines manufactured due to which patients should have an option to get better medicines.
"Moreover, in some cases companies do not bother to register medicines due to their low demand in the market. For example, in case of brain hemorrhage injections are used to stop blood clotting but these injections remain unavailable in the market. The cabinet will consider allowing hospitals to import such injections and medicines so that life of patients could be saved," he said.
When contacted, Drap Chief Executive Officer Dr Asim Rauf confirmed to Dawn that three important matters related to Drap will be discussed by the federal cabinet on Tuesday.
However, he said, it would not be appropriate to talk about them before a decision is taken by the cabinet.
Published in Dawn, September 22nd, 2020