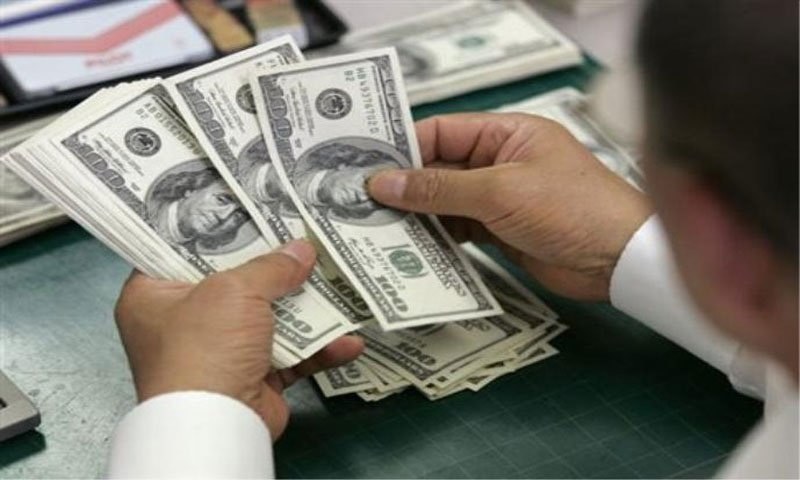 Faced with a balance-of-payments problem, Pakistan urgently needs as much foreign investment as possible. This need becomes all the more urgent keeping in view a limited scope of volumetric expansion in exports and remittances in the short term.
Pakistan's foreign direct investment (FDI) grew to $2.56 billion in 2019-20, up from $1.36bn in 2018-19 but less than $2.78bn recorded in 2017-18. Foreign portfolio investment (entirely in government debt securities due to the then prevailing lucrative high yields) had shot up to $2.45bn in 2017-18 but then plunged to minus $1bn in 2018-19 and finally stood at minus $241 million in 2019-20.
The PTI government, now in its third year, is trying to take FDI to new heights and take foreign portfolio investment — in both government debt papers as well as stocks — into positive territory once again and the most recent data shows its efforts have started yielding a moderate success. By the way, foreign portfolio investment in equities, too, remained negative in 2018-19 and 2019-20 in continuation of an earlier trend.
Economic fundamentals are not strong and fast-changing dynamics of geopolitics demand too much from the country if it wants to attain sustainable economic growth and development. These two factors, combined with the Covid-19–triggered recession in major economies and the country's quest for the rebalancing of civil-military relationships for a sustainable democracy, make it difficult to accelerate growth of foreign investment.
The United Nation's Conference on Trade and Development (UNCTAD) predicted in mid-June that FDI in 2020 would fall below $1 trillion for the first time since 2005, depicting a decline of up to 40pc from 2019's $1.54tr.
Economic fundamentals are not strong for attaining sustainable economic growth and development
The UNCTAD world investment report said another 5-10pc fall in FDI could be expected due to Covid-19–triggered uncertainties even in 2021 before recovery starts in 2022.
Amid this highly uncertain and depressing outlook, attracting thicker volumes of FDI is too difficult even for those economies that are better placed than Pakistan in terms of geopolitics and economic framework. Pakistan, therefore, cannot expect a dramatic rise in FDI at least in the short run even if its peculiar constraints are set aside for a moment.
All it can do this year and in the next year is to prepare the ground for attracting larger FDI flows in the medium and long terms and make the overall domestic environment more attractive for foreign investors. Islamabad can, meanwhile, continue to get some FDI under the China-Pakistan Economic Corridor (CPEC) and even accelerate its inflows by gaining wider domestic socio-political support for CPEC projects and by removing procedural bottlenecks that delay their timely implementation.
But this requires far more mature handling of the economy at political and strategic decision-making levels than we sadly witness today and more vigorous diplomacy to address, at least partly, the growing US concerns about CPEC.
After receiving record FDI inflows of $5.6bn and $5.4bn in calendar years 2007 and 2008, respectively, Pakistan could not sustain such high levels as terrorism and militancy gripped the country, complicating economic challenges for democratic rulers. In 2012, FDI hit a 10-year low of $860m but remained on the path of growth for the next two years before the Dec 16, 2014 attack on Army Public School in Peshawar and the consequent launch of a nationwide crackdown on terrorists made everything topsy-turvy.
What we saw afterwards was a visible strategic shift in Islamabad's policy — a gradual, cautious distancing from the United States and a strategically and economically well-calculated embracing of CPEC.
But initially that did not reflect much in changed origins of FDI though change became visible in favourite sectors that attracted it. The Chinese share in FDI increased gradually, however, replacing the once-dominant share of the United States and the United Kingdom. Power generation, oil and gas exploration, financial services, information and communication technology (ICT), transport, food, pharmaceuticals, textiles and retail businesses remained favourite for FDI and foreign exchange inflows into these sectors kept growing.
The PTI government is now targeting more FDI inflows in all these sectors — with two marked additions of agriculture and tourism — and is trying to ensure inflows from as diverse set of countries as possible. Apart from China, more than a dozen countries, including Saudi Arabia, United Arab Emirates, Kuwait, United States, United Kingdom, Qatar, Russia, Iran, Turkey, Malaysia and Indonesia, have shown interest in making sizable FDI in the country.
But the problem is that some of these countries have high stakes in regional politics and are so deeply entrenched in bilateral rivalries that their promises of pumping huge investment into Pakistan could prove elusive depending upon Islamabad's position in regional and global politics. Besides, their foreign investment plans are of medium to long term in nature. In the short run, however, continued CPEC-related FDI inflows — and some FDI from the United States — seem to be the only practical things to depend on. Many analysts believe the United States is now eager to increase its investment footprint in Pakistan primarily for strategic reasons.
Prospects of foreign portfolio investment in equities are apparently brighter with the Pakistan Stock Exchange (PSX) having outperformed other main bourses of Asia during this year as Pakistan managed Covid-19 smartly, the pandemic's negative impact on the economy was much smaller than in other countries and the country's economy has now begun to bounce back. Besides, interest rate slashing since mid-March (of 625 basis points) is expected to keep the rate of return on investment in stocks at levels much higher than what foreign investors are expecting elsewhere.
But on the other hand, the interest rate slashing has made the government debt papers (that once offered very lucrative yields) less attractive for foreign investors.
To mitigate this, the State Bank of Pakistan has introduced Roshan Pakistan Digital Accounts for overseas Pakistanis, enabling them to invest via these accounts in stocks and short-term debt papers.
Unlike foreigners, the Pakistani diaspora is expected to keep investment in sovereign debt papers of their own country rolling for a longer period and avoid dumping them instantly when yields start falling.
Published in Dawn, The Business and Finance Weekly, September 7th, 2020
Now you can follow Dawn Business on Twitter, LinkedIn, Instagram and Facebook for insights on business, finance and tech from Pakistan and across the world.