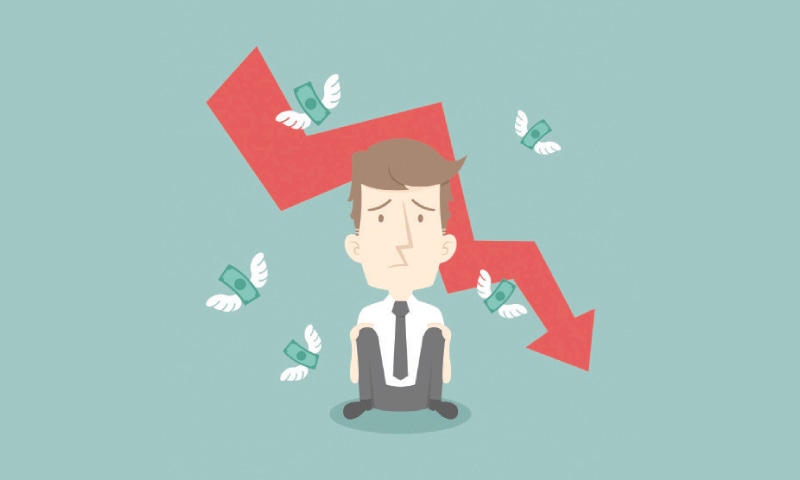 Plants of more than 120 listed manufacturing companies had ground to a halt by early April. Notices that piled up in the offices of the Pakistan Stock Exchange (PSX) mentioned plausible re-commissioning dates. Some linked it to the lifting of the lockdown to prevent the spread of the pandemic while others made no promises as to when normal production activities could resume.
Meanwhile, hundreds of jobs were lost with endless squabbles between the government and entrepreneurs — the former insisting that the workers be paid wages despite factory closures and the latter saying no work, no pay.
The wheels of industry have started to turn as the complete shutdown turns into a smart lockdown. Automobile assemblers that for the first time could not sell a single car in an entire month have been the first to roll out cars from their assembly lines. Early last week, Indus Motor, Honda Atlas Cars and Atlas Honda Ltd announced the resumption of plant operations. Sazgar Engineering Works, producer of three-wheelers, has also announced the start of its plant. Agriautos, Dadex Eternit and ICI have resumed operations of their production faculties along with scores of other manufacturing concerns.
But the damage has been done. Recently released quarterly results for January-March already reflected the impact of the economic headwinds. Those bore just the initial effects of the coronavirus. Khurram Schehzad, CEO of the Karachi-based advisory firm Alfa Beta Core, suggested that corporate profitability would remain impaired until the cost of sales was aligned to cushion the effects of the decline in sales.
Many sectors have seen heavy plunges in their earnings, with 14 cement companies posting net losses of Rs3.5bn in the latest quarter
He said the four major elements of the cost of sales were energy, taxes, leverage and administrative expenses. The cost of utilities has to be pulled down, for energy alone contributes 30 per cent to the cost of sales. Interest rates have to be dragged down to 5pc or lower to provide relief to leveraged corporate entities as financial costs eat away a whopping 80pc of the operating profit.
"1pc change in the interest rate moves the economy by Rs330bn of which 23pc or Rs76bn is passed on to the private sector," Mr Schehzad said. Private consumption, he said, will take some time to pick up pace. The sooner it does, the better it will be, he said, for 85pc of GDP is driven by private spending. "For the moment, people put their hands deep in the pockets in search of coins to buy food, medicines and other essentials and have nothing left to spend on luxuries."
Capital Stake, an independent financial research company, has compiled data of 347 listed companies, which posted a combined profit after tax of Rs106.2bn for the quarter ending on March 31. It represents a 23pc dip from the net profit of Rs138.7bn that these companies collectively earned in the corresponding quarter of 2019.
The three major positive movers in the latest quarter were four oil and gas exploration companies, which recorded net profits of Rs59bn, up 14pc from a year ago. The second biggest sector contributing to corporate earnings was commercial banks. Eleven of these companies showed 20pc growth in earnings to Rs29.7bn. As many as 14 power generation and distribution firms collectively contributed the third highest net profits amounting to Rs16.4bn, a big leap forward of 40pc from Rs11.7bn a year ago.
There were scarcely any pleasant surprises except some changes in small-capitalisation sectors. Conversely, many sectors saw heavy plunges in their earnings. The cement sector stood out as the major laggard with 14 companies posting net losses of Rs3.5bn in the latest quarter as opposed to net profits totalling Rs10.7bn a year ago.
Five fertiliser firms saw their profits erode by 48pc year-on-year to Rs5bn. Bottom lines of 35 companies from the textile composite sector also vanished by 51pc to Rs3.4bn. The net profit of the 23 firms of the chemical sector dipped 39pc to Rs3.5bn. The four refineries saw their losses swell by 840pc to Rs9.5bn. Finally, seven automobile assemblers saw a drop of 43pc in their net profits to Rs1.9bn. Eight of the price-controlled pharmaceutical companies almost stayed put with combined profits of Rs1.49bn in the quarter, slightly higher than Rs1.45bn a year ago.
Tahir Abbas, head of research at Arif Habib Ltd, said that based on his brokerage's analysis of the results of 79 companies that represented about 90pc of the market capitalisation of the KSE-100 index, the aggregate earnings declined 15pc year-on-year in the January-Mar quarter.
"It was primarily due to dismal earnings posted by cyclical sectors. Cement, oil and gas marketing and steel, which incurred losses during the quarter amounting to Rs3bn, Rs4.1bn and Rs49m, respectively," he said.
Moreover, earnings of fertilisers, food-personal care, automobile assemblers and chemical companies fell by 58pc, 16pc, 31pc and 46pc year-on-year, respectively.
On the other hand, sectors that remained top performers were commercial banks (26pc), oil and gas exploration and production companies (14pc) and power generation and distribution firms (83pc).
He contended that in the April-June quarter, the automobile sector was likely to post subdued earnings as consumer spending was restrained to necessities. Cement despatches were likely to remain low while energy companies may bear the brunt of the crash in international price of Arab light oil in March. He said oil marketing companies may face inventory losses while the fertiliser sector can face the least hit on the bottom line as it continued to operate during the lockdown.
Published in Dawn, The Business and Finance Weekly, May 25th , 2020