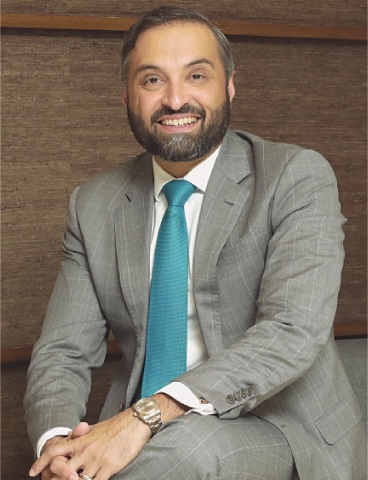 Engro Corporation, one of Pakistan's largest cash-rich conglomerates, is nurturing a new ambition: it aspires to become the country's largest exporter in the next 5-7 years.
In order to realise this dream, the corporation is not targeting the conventional textile sector but the petrochemical industry. Engro is looking to build a large polypropylene plant based on propane dehydrogenation technology at Port Qasim. This is a billion-dollar project that aims to capitalise on the huge demand existing in China.
At the same time, the planned project will help substitute polymer imports of 0.45mn tonnes at home, worth about $200-250 million.
"We want to become the largest exporter of Pakistan, which is possible for a company like Engro. We'd like to lead CPEC 2.0. The project we have selected has a significant freight advantage in China. China imports 4.5m tonnes of polypropylene every year," Ghias Khan, the president and chief executive officer (CEO) of Engro Corp., told this writer in an interview.
"The plant is almost a billion-dollar project. If you take its capacity to be about 1mn tonne, you are talking about $1.5-1.75bn project. So, this is a very significant project for us."
'We want to become the largest exporter of Pakistan… by supplying to the Chinese market'
Interestingly, petrochemical wasn't part of Engro's growth vision initially as it intended to sell its polymer business back in 2015. But not only was Engro Polymer turned around after an investment of $100m, the Engro management now plans to funnel more money for expansion.
"At Engro we look at what are the big economic challenges facing the country, what can we do and where can we create an impact. So petrochemical is an area where we can invest to substitute imports and tap into big export potentials. Increasing exports in my humble opinion is the biggest challenge facing us. Unless we boost our exports we will continue to face fiscal and external account challenges; our economic model will not work and we may go bankrupt without focusing on exports," asserted the Engro boss, an IBA alumnus heading the corporation since December 2016.
Historically, Engro has developed a diverse and well-protected business portfolio, which is the reason that it has grown so vastly in recent years. The company's management has also taken some aggressive decisions of going into new areas such as Thar coal mining and power generation, which have proved to be profitable. Now it is investing in telecom connectivity, again a capital-intensive but potentially high profit business.
The company's fertiliser business used to be the major contributor to its cash flows and profits at one time. Until 4-5 years back half of Engro's sales, 80 per cent of its profits, and 90pc of its cash flow and dividend came from Engro Fertilizers alone. Now under Ghias Khan the other businesses have also started to contribute to profitability and growth.
"We have faced losses along the way. There was a time when our fertiliser plant was without gas and the company almost went bankrupt in 2012-13. We have faced losses in our rice business as well. Our first 10-15 years in polymers were also challenging because of multiple factors. Last year was the first time when all our businesses made profits. It was not like this before. Even though the economy is struggling we have done quite well," Mr Khan said.
The plan to invest heavily in petrochemicals appears to have been induced by the massive amount of cash the company has raised through the sale of 51pc of Engro Foods shares for about $457m to a Dutch firm in 2016.
Engro Corp's consolidated revenues grew to a high of Rs171.6bn and after-tax profit to Rs23.6bn in 2018 as its fertiliser division, its polymer business and its power business made record profits. "We still have Rs52-53bn in cash even after having invested Rs7.5bn in the telecom sector, the new business Engro plans to invest in apart from petrochemicals," Mr Khan said.
Engro is also investing – although modestly at present – in aquaculture. "It's a big advantage for Pakistan as aquaculture is a very good fit because of our water salinity and weather conditions. Per acre productivity through aquaculture is way more than the traditional crop. So we are piloting this, if the results are satisfactory we will turn it into a major division to serve the local market as well as the Middle East and other markets. It is small now, but it can turn out to be a big game-changing project for Pakistan," he pointed out.
"At the same time, Engro is working on developing logistics and cold storage chains for encouraging production and preservation of perishable items to increase agriculture and food exports. If we have the necessary infrastructure, I don't see any reason as to why Pakistan shouldn't become a big food exporter."
He agrees the next couple of years are going to be tough for everyone as the government implements broad-based monetary, fiscal and structural reforms under the oversight of the International Monetary Fund (IMF).
The currency devaluation since December 2017 has not affected the company's businesses and profits as such. While the almost 50pc decline in the value of the rupee against the dollar has significantly increased costs of import of raw materials and new investments planned, the Engro president says everyone has to bear these costs as the country enters into the toughest IMF programme so far.
"The economic problems we are faced with are because of our import-led growth policies from the past. The answer to these problems is quiet simple: focus on exports, manufacturing, and import-substitution. We cannot address our economic and financial issues without evolving a long-term export-focused economic model. It is really necessary for us to reverse this cycle of import-led growth, which I believe we can and will by encouraging manufacturing. No country can develop without selling something. If we keep focusing on this then we can bounce back in two years."
Mr Khan agrees that many investors and firms like to invest only in projects where they are assured of guaranteed returns or some other incentives, which reinforces the culture of rent-seeking in the economy. But he says the businesses will have to get out of this mindset of looking for guaranteed profits and subsidies as a precondition for new investments because the country's economy is changing and evolving.
"Going forward, it is very important for Pakistan that businesses change the way they think. At Engro, the only businesses we are looking at now are the ones that can be regionally cost competitive. Until you become cost competitive, you can neither export nor substitute imports. Therefore, we look at projects from the perspective that we are not going to rely on any government concessions and the business needs to stand on its own feet."
Published in Dawn, The Business and Finance Weekly, July 8th, 2019