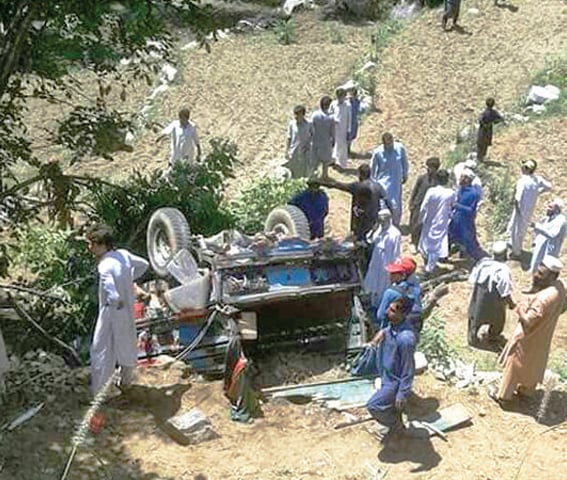 UPPER DIR: One person was killed and seven others were injured in a road accident here on Saturday, police said.
A vehicle going in a weeding procession plunged into a deep ravine in remote in Hattan Dara area, killing one person on the spot and injuring seven others.
Police said the wedding procession was going to Talash, Lower Dir, from Bagh Kalai. They said the deceased was identified as Mufti Said Bilal, resident of Kalkot, Upper Dir. The locals retrieved the body and the injured and shifted them to the district headquarters hospital Dir, where condition of two of the wounded was stated to be critical.
In another incident, a 14-year-old boy drowned into River Panjkora in Darora. Police said his body had been retrieved. The district administration has banned bathing and swimming in the rivers because of expected danger of floods. However, people continue to go to the riversides to beat the heat, putting their lives in danger.
Published in Dawn, June 30th, 2019