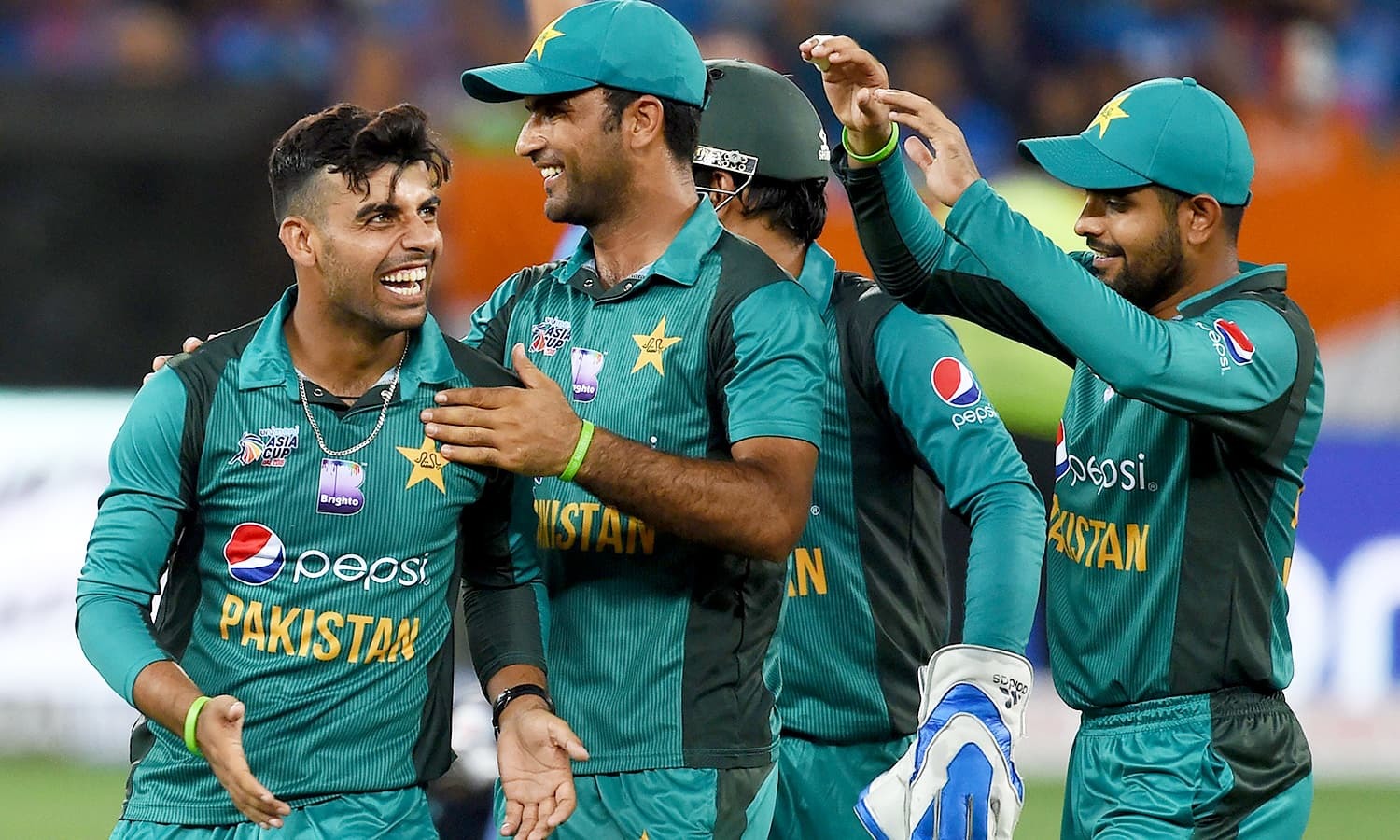 Typical fans of the Pakistan cricket team have zero faith in their team heading into major tournaments. Even at events where there are but a few genuine contenders, most fans do not think that the team stands a chance. At best, the Men in Green are expected to not embarrass themselves. At worse…the deepest of them pits.
The rare optimists are branded delusional and have their sanity questioned. Because how can they say what they're saying when painful/humiliating exits are a given? And how do you trust someone who thinks that the Pakistan cricket team would win the World Cup? Because next for them would be Chrysopoeia, and the hunt for Nessie or Bigfoot.
So the risk of failure means most Pakistani fans stay clear of boasting about their team's strength and chance of success. The mainstream media still does it but then giving airtime to pessimism would not sell well anyway, and in this day and age it would invite all kinds of trouble, ranging from treason allegations to whatnot.
Fakhar Zaman: Pakistan's World Cup weapon
But let's not open the can of worms that that digression would expose us to. The question today is why can't a Pakistani fan openly and unabashedly say that their team would win the World Cup and not be taken as a fool?
For any fan to not have that liberty would require their team to be perennial punching bags or habitual chokers or, at the very least, devoid of any history of winning.
So are Pakistan perennial punching bags? As Walter White would say, they are actually the ones who knock. Well, not exactly but they're no slouches either. Far from it. Four semi-finals, two quarter-finals, a runner-up finish and one, beautiful championship in 11 World Cups is not exactly something a consistently poor side would have to its name.
In contrast, England's record after 11 attempts has three runner-up finishes, two semi-finals and zero championships. Ask their fans about the team's chances at the upcoming tournament and most would say "we'd win" without anyone batting any eyes.
So are Pakistan the meltdown kings? They are definitely susceptible to inexplicable and incredible failures in the face of expectations but are not any worse than choking champs, South Africa.
The Proteas have had just as much cricketing talent as Pakistan, which when added to their far superior athleticism, should have netted them world cup glory at least once. They've indeed played four fewer tournaments than Pakistan but not even a runner-up consolation after all this time should have their supporters feeling blue, no? That is not the case though.
It is no secret that of all major sides, Pakistan has arguably the least developed, if not the worst, cricketing infrastructure. How the game is run locally is another masterpiece in mismanagement. Don't even go into how we frequently lose generational talents to scandals, misuse or good ole nepotism.
Despite all the wrong and bad, the Greenshirts have a full set of 50-over World Cup, 20-over World T20 and the ICC Champions Trophy. Call it a career grand slam if you may. For context, the mighty Australia don't have the trifecta.
When this team has three major trophies to their name, what right do the naysayers have of doubting their pedigree? What other group in the country can say that they've been best at doing something in the entire world on three separate occasions? Can any government institution say so? Any university or any artist? No, as of right now, only the Pakistan cricket team is even competing at the very highest level of their trade.
There is another set that would surely point out recent form, team composition, selection calls and statistical comparisons — all valid points but all equally pointless to this debate.
Each and every time Pakistan have won, they were not supposed to. When they win, they win out of nowhere. When that is how they operate, then that is how they operate.
There is actually no trend to this team whatsoever. On the basis of evidence, even expecting a bad Pakistan side to do well or a good one to fall flat does not work. They just cannot be predicted. They're random and streaky and when they're on a roll, they can steamroll all — and when they're in the meltdown mode, even a slight breeze would sink their ship.
If that is the case, why not just sit back, relax and let fans be fans and do what they do: back their team.
For the record, Pakistan will win the 2019 World Cup.
Go nuts!