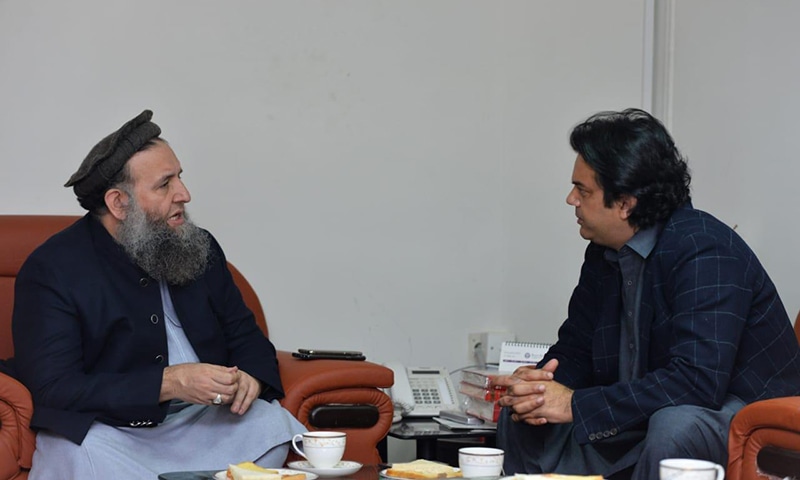 Pakistan Tehreek-i-Insaf (PTI) leader Usman Dar on Friday met Federal Minister for Religious Affairs and Interfaith Harmony Noorul Haq Qadri to discuss measures the government plans to implement in order to bring seminary students into the mainstream.
Dar, who is Special Assistant to the Prime Minister on Youth Affairs, said that Prime Minister Imran Khan wanted to include all young students who study in seminaries into the framework of his Naya Pakistan Youth Programme because he wanted them to have a "bright future".
Dar said that the government aims to provide interest-free loans, medical facilities, vocational training and jobs to pupils of religious seminaries so they can compete with students who have been educated in mainstream schools.
The premier's aide added that madressah students are the country's "precious assets", and that their talents should not go to waste.
Qadri lauded the initiative and said that the inclusion of madressah students in the youth programme taken by the prime minister would be a "revolutionary step".
The initiative is in line with the PTI government's goal to bring madressahs into mainstream and eradicate class-based education.
The party's manifesto promises to "map out and register all seminaries across Pakistan" and "introduce literacy and mathematics teaching as formal subjects within the Madressah curriculum".