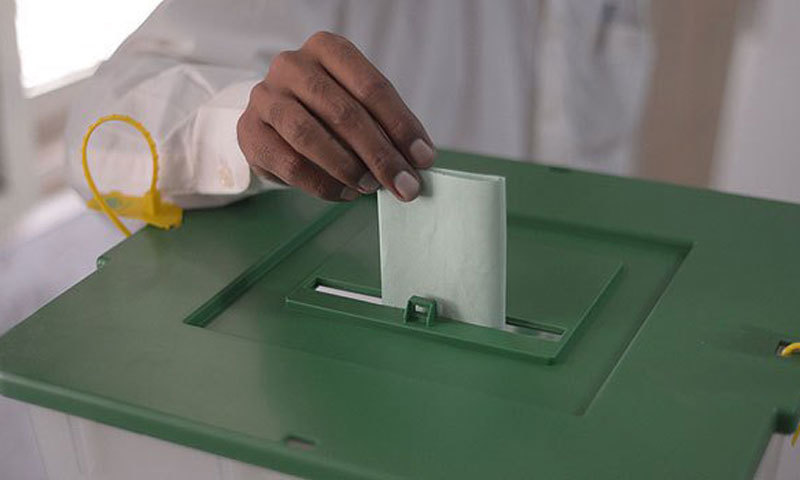 ISLAMABAD: Though efforts were made to ensure people with disabilities were facilitated during the elections, they still faced many problems in getting to the polling stations and casting their votes.
Election staff and workers of political parties also needed to be sensitised on how to facilitate people with disabilities, a new report launched on Friday by the Potohar Mental Health Association (PMHA) says.
Infrastructural barriers across the country inhibited people with disabilities from voting properly, said PMHA Chief Executive Zulqarnain Asghar at the launch of the report titled Inclusion of Persons Living with Disabilities in Electoral Process.
Polling booths were inaccessible, no signs for those with impaired hearing, no directions for the blind
He said polling booths were inaccessible for persons with disabilities, that there were no signs for those with impaired hearing nor were there directions and instructions for the blind. There were also no ballot papers for the blind nor were there transport facilities for the disabled.
He said that according to the report, 15.04pc of the population suffers from some form of disability while the government estimates this figure to be 2.38pc and the 2017 census says 1.48pc of the population has disabilities.
"Many say this figure is under reported mainly due to political and social pressure as well as the stigma attached to disability.
"The registration of persons with disabilities is necessary to make them a part of the electoral process," he said.
Election Commission of Pakistan (ECP) Additional Director General Gender and Disability Affairs Nighat Siddique said some 220,000 people with disabilities are registered with ECP and that many are not registered voters due to the difficult process of obtaining a CNIC.
Persons with disabilities have to obtain a disability certificate in all four provinces in order to acquire the Special Computerised National Identity Card.
She said the ECP is working on a system for providing disabled persons their CNICs at their doorsteps with the help of the National Database and Registration Authority.
"We are currently doing a post-election review and recommendations by all such organisations will be taken into account to improve the next elections. We are also issuing show-cause notices to polling staff who have violated election rules," she said.
Information Commissioner Zahid Abdullah said that ECP should sensitise polling staff about persons with disabilities through trainings before the local government elections
The report says that 186 polling stations were accessible for wheelchair users and that Braille embossed posters were placed in 385.
However, polling-day barriers hindering disabled persons from voting included inaccessible polling stations and booths, lack of ballot papers in Braille, no posters for those deaf people, inaccessible ballot stamping spaces, absence of ramps and inaccessible doorways. A few recommendations were also presented at the event including that political parties ensure necessary arrangements for persons with disabilities including transport facilities.
It was suggested that the government should exempt the condition of disability certificates in for a Special CNIC.
Published in Dawn, December 1st, 2018