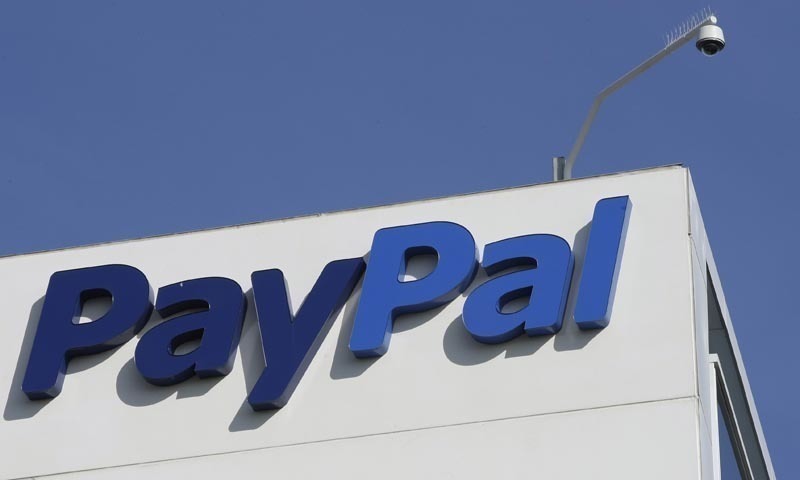 THERE has been a repeated demand from freelancers and e-commerce players to bring PayPal to Pakistan. Finance Minister Asad Umar has also shown commitment to facilitating its arrival. There is also a demand that we should set up our own PayPal-like payment gateway.
First, let's look at some of the reasons why freelancers and e-commerce players want PayPal or a similar platform to come to Pakistan. We will later discuss whether we need PayPal or a local payment platform can solve our problems.
Why PayPal matters
Pakistan is the fourth largest freelancer community in the world. As per the estimates of Payoneer, Pakistani freelancers bring about $1 billion to Pakistan via other sources.
Most of these platforms charge a fee between five per cent and 30pc. Having access to PayPal allows freelancers to ask their customers to send money via this platform, which costs them only 2.5pc. PayPal allows sending the invoice directly to the customer or easy integration in the website within two minutes.
Customers trust PayPal because it offers quick dispute resolution. They know they can file a request with PayPal if the service provider fails to deliver
There are also companies that sell subscription software like $10 a month or $80 a month. Platforms like PayPal offer easy recurring payment setups. Customers feel safe in allowing such platforms to store their credit card and keep charging them every month.
Customers also trust PayPal because it offers an easy dispute mechanism. They know they can file an easy dispute with PayPal if the service provider fails to deliver.
There are payment gateways available for freelancers from banks in Pakistan. However, the process to get such a payment gateway is not straightforward compared to international gateways. Freelancers are not interested in integrating them as the process is often very difficult.
International e-commerce players
E-commerce has a huge potential for Pakistani companies, including those in Sialkot and Faisalabad. They can establish their brands online and sell internationally. Local players don't need PayPal as most customers don't know about it. However, international customers trust PayPal. Research shows that having PayPal or an e-commerce website can increase sales by up to 50pc because of the trust factor.
There are many e-commerce players that get inventory from China for their products. Using a Pakistani payment gateway doesn't work for them because the process of converting money to the rupee at a lower rate and then sending it to China is very slow.
These companies also use Facebook and Google ads to advertise their products, which are taxed heavily in Pakistan. So they keep their money outside instead of bringing it to Pakistan. This is costing Pakistan dearly and keeping these players outside of our taxation system.
Do we need PayPal?
With PayPal, we get more business because of the trust factor. As a country, we should enable our entrepreneurs to do business globally. Allowing PayPal or making it easy for such platforms will help us get out of the way of entrepreneurs.
Whoever has an option to set up a company abroad or use the accounts of their aunts and uncles prefers to open a PayPal or similar company's account internationally.
They prefer PayPal because they feel they are being squashed by first getting a lower exchange rate and then paying a higher one to pay Google, Facebook and their suppliers in China or elsewhere. We should enable PayPal and other international players like Stripe to easily come and expand here.
Will PayPal come?
PayPal has issues with the Financial Action Task Force (FATF). We also have $2.5 million State Bank of Pakistan (SBP) fee, which makes it a total no-go area for companies like Freelancer. The fee can be removed as a first step.
It might still be difficult for PayPal to come to Pakistan due to the risks of fraud and money laundering. There are countries such as Costa Rica that have set up risk funds as collateral for companies like PayPal. Having such funds can decrease the risk for these companies.
Case for a local payment platform
There is a huge need for enabling our own companies to build platforms like PayPal. The SBP licence fee of $2.5m simply discourages any innovation that is required in this space. There are various reasons why having a local platform will help us greatly.
One, money will be retained locally. This is one of the biggest reasons. Money from Freelancer or other e-commerce players will be kept locally. This has to be allowed in both dollars and rupees. Otherwise, there will be minimal adoption by players. Getting the rupee at a lower rate and then paying a higher rate to buy services abroad or even get taxed at 4-5pc doesn't make sense for them.
Money will be converted to the rupee as soon as the account holder transfers it to their bank account. This will keep the SBP happy as well.
Two, it will help boost local e-commerce players. Having a good dispute mechanism will increase the trust of local Pakistani e-commerce players. This will build the trust of the e-commerce store for online transactions.
Three, it will save us from the Visa and MasterCard processing fees. MasterCard and Visa get a cut for every transaction that happens online involving the transfer of money from one account to another on the same platform. We can move towards eliminating these platforms from our payment system. China has successfully done it. Although we may not be able to do it at the scale of China, documenting the economy will help us greatly.
Conclusion
Pakistan urgently needs to enable its entrepreneurs to accept payments via platforms like PayPal, Stripe and local payment gateways. As we convince PayPal to come to Pakistan, we should strengthen our local payment platforms that allow our freelancers and e-commerce players to easily accept international payments.
Published in Dawn, The Business and Finance Weekly, November 19th, 2018
Now you can follow Dawn Business on Twitter, LinkedIn, Instagram and Facebook for insights on business, finance and tech from Pakistan and across the world.