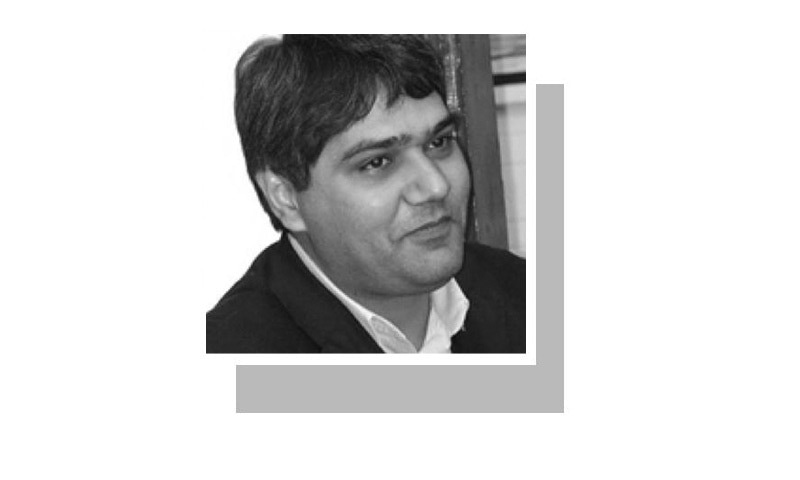 THE Belt and Road Forum held in Beijing was an international media highlight. Meant to increase international cooperation, the event has triggered debate on the prospects and challenges for nations that may potentially join the One Belt, One Road (OBOR) initiative — a debate that will shape policy opinions in those countries in the coming weeks and months.
The forum was also an important occasion for Pakistan; the China-Pakistan Economic Corridor was highlighted as a flagship project of the larger OBOR initiative. The upcoming summit in Astana of the Shanghai Cooperation Organisation (SCO) in June will be another such occasion for Pakistan. Many in Pakistan have already started reviewing CPEC and the Pak-China geo-economic alliance afresh. It seems that Pakistan will remain a key focus in the discourse on regional economic and political affairs and alliances.
In his keynote address at the Belt and Road Forum, President Xi Jinping stressed that OBOR is for economic development and free of any political agenda. Prime Minister Nawaz Sharif's speech echoed this stance when he invited other countries to join CPEC. These assertions notwithstanding, the strategic aspects of OBOR are still expected to dominate the debate on this forum as well as the upcoming SCO summit, which primarily aims at dealing with common security challenges.
---
Success requires consensus amongst us and cooperation with our neighbours.
---
The SCO summit will be significant because India and Pakistan are likely to become full members this year — an interesting development in many ways, particularly in the context of the China-led OBOR initiative. India and Pakistan have divergent positions on OBOR. Pakistan sees CPEC as a flagship project of the Chinese dream of connectivity. India boycotted the Forum in Beijing, failing to conceive of an idea parallel to competing with China. It is not certain if the Indian and Pakistani prime ministers will meet on the sidelines of the SCO summit, but if it happens it will be a major highlight of the event.
OBOR is a non-political development initiative. But when President Xi declares that a peaceful and stable environment is essential for success, it brings strategic questions into the debate. The SCO is not a strategic forum; it was created to respond to non-traditional security threats. Dominated by China and Russia, the SCO scope has expanded to pacify interstate tensions as it has some leverage in Central and South Asia.
The SCO summit will mean different things to different nations. For China, it's another opportunity to take into account the other countries' concerns and interests. India will come with a diplomatic posture compatible with that of a big power, and may try to reduce the deficit of not attending the OBOR forum. India will obviously try to assert diplomatic pressure on Pakistan, and it has specific issues for this purpose. Iran, an observer in the group, will continue lobbying for the full membership, which Russia will support. President Tayyip Erdogan is also willing to have Turkey join the organisation. If he succeeds, it will be another step towards transforming SCO into a strategic alliance.
For Pakistan, the summit in June is another opportunity to capitalise on its geo-economic and political interests by expanding cooperation with SCO states to combat common security threats including the militant Islamic State group and other terrorist outfits. Most importantly, it can showcase CPEC as a joint economic venture to the Central Asian states. In terms of trade cooperation between China and OBOR countries, Pakistan stands among the countries with high potential in terms of trading volume and rapid growth — it should focus on this economic potential.
India and Afghanistan are two major challenges that make it difficult for the country's establishment to put geo-economics ahead of geostrategic considerations. Pakistan's security and political leaderships have offered India the opportunity to join CPEC. Whether or not India responds positively, a debate on CPEC's prospects has already started in India. The leadership of India-held Kashmir also sees CPEC as an opportunity for economic growth and expansion of its markets to Central Asia. Chief Minister Mehbooba Mufti has already stated that CPEC could make the region a hub of emerging economic opportunities. For Pakistan, connectivity with India through CPEC can also help it to make progress on contentious issues, including Kashmir. Afghanistan, being central to Pakistan's future geo-economic prospects, can still be engaged — although it has shown interest in joining CPEC, the full potential of this has yet to be explored. Iran and the Central Asian states can also become part of CPEC, activating a portion of the Silk Route via the Karakoram Highway and railway links, which will require new transit agreements.
For China, CPEC is important for the OBOR initiative. Regional peace with a stable Afghanistan is a prerequisite for its success, which is why it was helping Kabul in the peace process. Although Pakistan cannot guarantee peace in Afghanistan — the country has many destabilising factors other than the Taliban — it can at least extend full support for peace negotiations, which is important for Pakistan's own global image. Pakistan can negotiate joint transit trade agreements with Afghanistan, Tajikistan, Uzbekistan and China. It will provide some alternative economic vision to Afghanistan. Once, this was the dream of Afghan president Ashraf Ghani as well, but Pakistan was not a part of it.
For Pakistan, CPEC is important for economic connectivity with South and Central Asia, and the SCO is essential for security connectivity. One cannot ignore the internal dimensions either. CPEC can become an economic development model for OBOR countries, but only if internal consensus remains intact. The government is responsible for chalking out a strategy to keep all of the country's stakeholders on board and make all of the processes transparent. The Ministry of Planning, Development and Reform has to arrange weekly or fortnightly media briefings on developments of CPEC projects, and it would be more productive if such briefings were arranged at different chambers of commerce rather than in the bureaucratic atmosphere of the official secretariats. The government must not ignore the internal front if it wants to maximise the advantages of CPEC at the regional level.
The writer is a security analyst.
Published in Dawn, May 21st, 2017