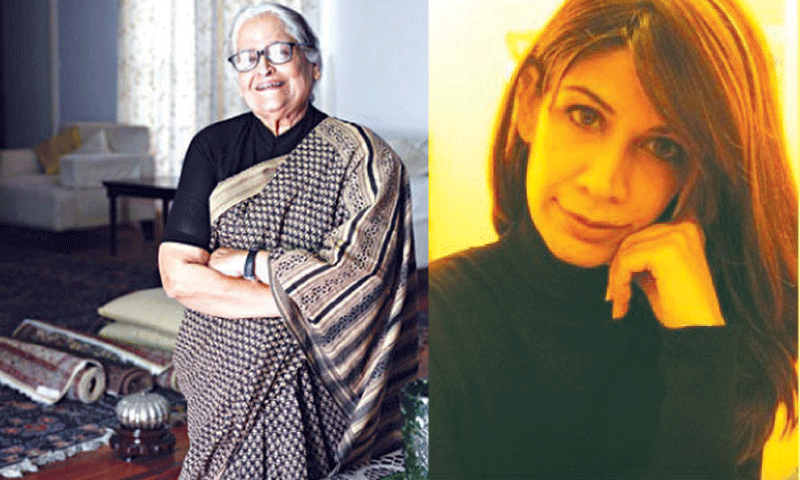 LAHORE: The fifth edition of Lahore Literary Festival (LLF) is all set to once again bring together literati from around the world on one platform.
This year's LLF is scheduled to be inaugurated on Friday with a keynote address by Zehra Nigah followed by historian Peter Frankopan, the author of The Silk Roads. The event will formally begin on Saturday and conclude on Sunday. The line-up of panelists includes eminent names from Pakistan as well as Lebanon, Syria, Indonesia, South Africa, Germany, the US and the UK.
One of the planned talks will focus on the life, art, activism and struggle of noted painter Mr Ijazul Hassan. This session will be moderated by Jugnu Mohsin with Shehla Saigol, Aitzaz Ahsan and Ijazul Hassan as panel members.
Another session, titled 'Unspooling Pakistani Cinema', will have writers Ali Khan and Ali Nobil talking about the history of Pakistan's cinema in the backdrop of their book, Cinema and Society, with Nasreen Rehman.
A session called 'From Morocco to Darjeeling: Food, Tea and Wanderlust' will see author Jeffrey Koehler talking to Momina Aijazuddin about his food books, Morocco: a Culinary Journey with Recipes and Darjeeling, A History of World's Greatest Tea.
The topic of discussion of 'Wives, Daughters, and Courtesans of the Raj', as the name suggests, will be the lives of wives, daughters and courtesans of the British Raj with panelists Margaret MacMillan, Alex Von Tunzelmann, and Katie Hickman and moderated by Pippa Virdee.
A tribute to poetess Parveen Shakir, titled 'Parveen Shakir and the Marsh Marigold', will see Aitzaz Ahsan, Amjad Islam Amjad, Rakhshanda Naveed in conversation with Mujahid Barelvi.
LLF founder and chief executive officer, Razi Ahmed, while talking to Dawn about this year's festival, said: "This year's vibrant programming showcases the richness and diversity of Urdu literature, poetic traditions of classical and contemporary Punjabi, and some of the most exciting writing on travel, food, history, and literature from the Middle East, Indonesia, and the West. Each day of the festival, Saturday and Sunday, there will be a choice to choose from over five thoughtfully composed sessions at any given point of time."
He talked about promoting first-time Pakistani writers. "This year at LLF, we're pleased to bring to prominence some of Pakistan's first-time novelists such as Sarvat Hasin, Sheheryar Badar Shaikh and Sabyn Javeri. We're thrilled to see the emergence of new writers and the continuing tradition of translations from Urdu to English as is the case with Bilal Tanweer's translation of Khalid Akhtar's Love in Chakiwara and Other Misadventures."
Published in Dawn, February 22nd, 2017