TORKHAM: Pakistani and Afghan security forces continued intermittent clashes overnight at Torkham border crossing resulting in injuries to 16 Pakistani citizens, including six border security personnel, officials said on Monday.
The injured personnel were taken to Landi Kotal hospital for treatment. A curfew is also in effect between Torkham and Landi Kotal bazaar as the area falls within range of mortar shells, said security officials.
The injured security personnel include a major and a lieutenant. Meanwhile, 10 civilians were also injured in the cross border firing by Afghan forces.
The injured civilians were shifted to local hospitals for treatment.
While Afghan officials claimed that one Afghan soldier was killed and six were wounded.
The fighting broke out at roughly 9pm on Sunday night at Shamshad Mountain near the crossing point and continued into the night. Heavy exchange of fire continued for nearly 12 hours.
Sources said that most shells fired during the night landed in Bacha Khel and areas adjacent to Torkham border. Nearly 200 families were evacuated to Landi Kotal.
The clashes have halted for now, with armoured vehicles standing face-to-face at the border.
Senior security officials visited the Torkham border early morning, but no meeting took place between the officials of both countries.
According to the Inter-Services Public Relations (ISPR), Afghan security forces resorted to unprovoked firing on Pakistani side at Torkham gate.
'Current fight doesn't help anyone's interests'
"We currently have agreed on a ceasefire with Pakistan. We hope this problem will end through the work by diplomatic addresses," the Afghan government's chief executive, Abdullah Abdullah, said on Twitter.
"The current fight Pakistan started doesn't help anyone's interest." Relations between the neighbours have been strained in recent months. Pakistan said it was constructing a border gate near Torkham, a Pakistani town close to the frontier, to prevent militants crossing from Afghanistan into Pakistan.
"In order to check movement of terrorists through Torkham, Pakistan is constructing a gate on its own side of the border as a necessity to check unwanted and illegal movement," the army said in a statement.
"Pakistani security forces responded to Afghan firing effectively."
Ayub Hussainkhil, border police commander in eastern Afghanistan, said the fighting at the Torkham Gate stopped at 5am on Monday.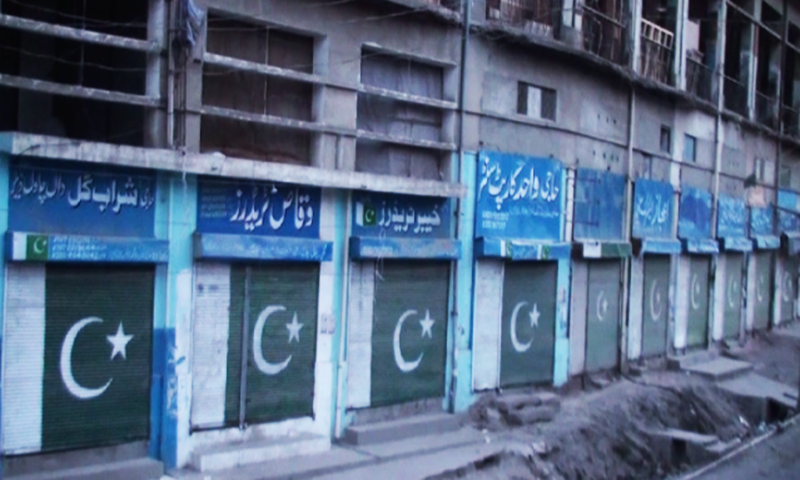 "We have received reinforcement and are ready to defend our country until the last drop of blood in our bodies," he said.
'Unprovoked attacks are unhelpful'
Pakistan expressed deep concern over the unprovoked firing by Afghanistan's security forces at Torkham border and said these unprovoked attacks are unhelpful in Pak-Afghan relations.
"We expect from the Afghan government to investigate this incident immediately," a spokesman for the Prime Minister's office said in an official statement.
"The government of Pakistan expresses its deep concerns about the security of Pakistani soldiers near the border, in relation to the reports of unprovoked firing by Afghanistan's security forces today," the spokesman said.
Earlier in May, the Torkham border crossing was reopened after Pakistan and Afghanistan reached an understanding to reopen it.
The decision to reopen the border crossing was made at a meeting between Army Chief General Raheel Sharif and Afghan Ambassador Omar Zakhilwal.
The previously unscheduled meeting was arranged as old irritants in the bilateral relationship — rows over border management and terrorism concerns — resurfaced ahead of the upcoming meeting of the Quadrilateral Coordination Group, a four-nation initiative for peace and reconciliation in Afghanistan.
Pakistan had closed the border crossing after Afghan authorities, who do not recognise the Durand Line as an international border, reacted to an attempt to fence the crossing for "controlling unauthorised cross-border movements".
The move left thousands of people stranded on both sides of the border, be­sides halting the movement of cargo vehicles.