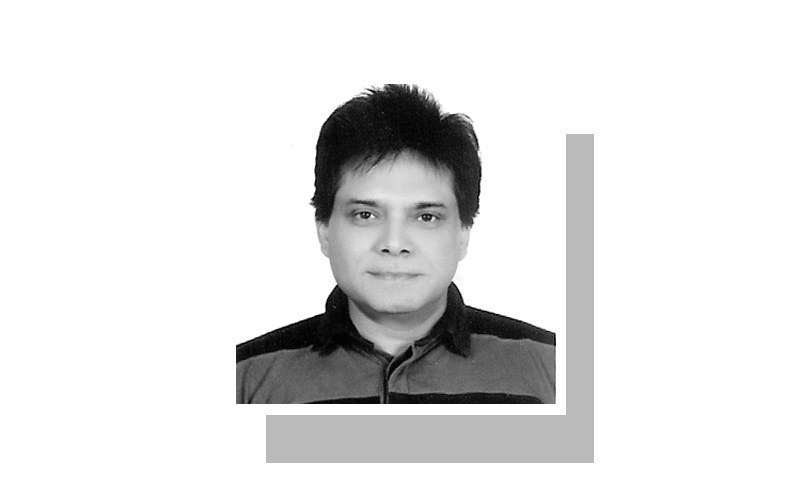 IF you air-condition your house in the hot months, you would probably fall in the billing slab where you pay above Rs19 for each unit. Offices and commercial premises would pay more. These are high rates, even compared to what your peer consumers in countries far richer than Pakistan would be paying.
The trouble with domestic production of solar electricity used to be its high cost. Most electricity consumers were also deterred by the perceived difficulties of installing and maintaining a rooftop solar system. An additional question was that while you could produce electricity in the daytime on your rooftop, what would happen at night? Setting up a battery system would cost more than the solar system itself. The result: we have seen almost nonexistent uptake of solar energy in Pakistan. That may now be about to change. The buck is with the utilities — the 10 or so distribution companies (DISCOS) across Pakistan.
My last article had observed that we have recently seen a steep decline in the cost of solar panels which have come down to a third of what they were five years ago. Solar power experts put today's estimated figure at Rs15 per unit (levelised cost over the life of the rooftop system). This falls below the grid parity price of Rs19. It also hedges you against future increases in the price of electricity.
The other significant development has been the recent notification by the electric power regulator Nepra, of the 'Alternative & Renewable Energy, Distributed Generation and Net Metering Regulations'. This means a framework now exists whereby consumers can generate solar power on their rooftops and after their use, feed any surplus electricity to the grid. A 'Smart', reversible meter would be installed at the customer premises which during feed in would run in reverse mode. At other times you may be drawing electricity, such as at night time.
---
Net metering may look good on paper but there are obstacles.
---
At the end of the month the meter will give a 'net' reading. This scheme simultaneously dispenses with the need for storage batteries while substantially reducing the number of electricity units households draw from the grid. Conceivably this could also result in the consumer falling in a lower billing slab where they may be charged say Rs15 for each unit drawn instead of Rs19.
On paper, all this augurs very well for the take-off finally, of the solar power generation opportunity to which Pakistan can finally turn to in a substantial way. It would bring down electricity demand from the grid particularly air conditioning during daytime and office hours while contributing some additional electricity to the grid which would reduce the requirement to build imported fuel-based power plants. The Alternate Energy Development Board estimates that 2000-3000 MW can be brought into the system this way. And while Pakistan's is a relatively low emissions grid, this would make it greener still. The resulting reduction in emissions can be converted to carbon credits that the utilities can monetise.
However, as it trends towards a happy ending, there is a twist in the story. None of the DISCOS, the utility companies, are ready. If tomorrow, hundreds of net metering applications were to be received, they have no way of processing them. No procedures, no systems and no technical and personnel capacity. That is the sad truth and Nepra's recently released annual report 2014-15 confirms the sorry state of affairs at all the utility companies.
Second there is the issue of grid instability, mainly the problem of the hours of power outages during which time the grid would not be available to take in any excess capacity from the rooftop system. This would adversely affect the returns and payback calculations, reducing incentive.
Third is the utilities' fear that their best paying and most lucrative segments of customers would attrite. There would be natural resistance and that is a paradox for the bureaucrats of the Ministry of Water and Power to resolve.
Perhaps a good template to pick up would be the Dubai Electricity and Water Authority's recently launched Shams initiative. It provides detailed guidelines and processes on implementing such a scheme and considerable thought appears to have gone into devising it. Customers would only need to turn to a panel of consultants, contractors and equipment manufacturers whom the utility would have pre-qualified to interface with customers and also undertake most of the work on the utilities' behalf. To keep transaction costs to a minimum, most of the application process is online.
The Alternate Energy Distributed Generation and Net Metering Regulations were first proposed by AEDB in 2012. It has taken Nepra's bureaucracy another three years to notify. It should now not take the utilities more years before these are implemented.
The writer is a business strategist and entrepreneur
Published in Dawn, October 4th, 2015
On a mobile phone? Get the Dawn Mobile App: Apple Store | Google Play