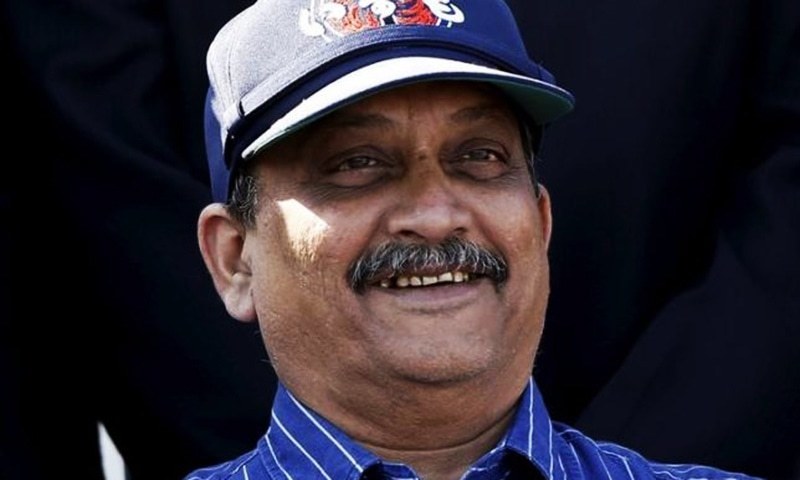 IT is a measure of how outrageous and offensive Indian Defence Minister Manohar Parrikar's recent assertion that terrorism should be fought with terrorism is that it has been roundly condemned inside India itself.
Mr Parrikar's remarks were clearly not off the cuff. In an interview given later the same day to the Times of India, he talked of so-called targeted kills by the Indian army in India-held Jammu and Kashmir, a revelation that the newspaper itself noted was the "first forthright acknowledgement that the army has been asked to undertake surgical strikes against terrorists, rather than conduct random operations".
Remarkably, Mr Parrikar then explained his earlier comments thus: "Many terrorists are drawn into terrorism because of financial allurements ... they are paid money for it. If such people are there, why not use them? What is the harm in using terrorists against terrorists? Why should our soldiers be in the front?"
The answer to Mr Parrikar's rather astonishing question came quickly and from across the political spectrum, including condemnation by the BJP's coalition partner in India-held Kashmir.
Critics have suggested that what Mr Parrikar has suggested amounts to a return to the horrors of the early 1990s when the Indian military and the so-called Ikhwans, Indian state-sponsored militias, wrought much violence in Jammu and Kashmir.
Perhaps the greater problem is that Mr Parrikar's comments betray an ugly and utter misunderstanding of India's Kashmir problem.
The problem in India-held Kashmir is not militancy, it is the denial of rights to the Kashmiris by Indian security and the political establishment.
Consider that on the day Mr Parrikar made his controversial remarks last week, Indian security forces forcibly prevented a rally from taking place in Srinagar to commemorate the anniversary of the assassination of Mirwaiz Farooq 25 years ago and of Abdul Gani Lone in 2002. That is the real legacy of Indian rule in Kashmir: from peaceful protests to angry demonstrations to, at times, terrible violence perpetrated by all sides.
The denizens of India-held Kashmir do not protest because of Pakistan's support. Political leaders of the region do not call for strikes because of Pakistan's support. The youth there do not turn to violence at Pakistan's behest. They do so because they are repressed and because demanding their rights is seen by the centre as a form of sedition and treachery.
Mr Parrikar and other hawks can blame Pakistan all they like — that will never change the reality that India's Kashmir problem is primarily because of India's Kashmir policy.
Published in Dawn, May 26th, 2015
On a mobile phone? Get the Dawn Mobile App: Apple Store | Google Play