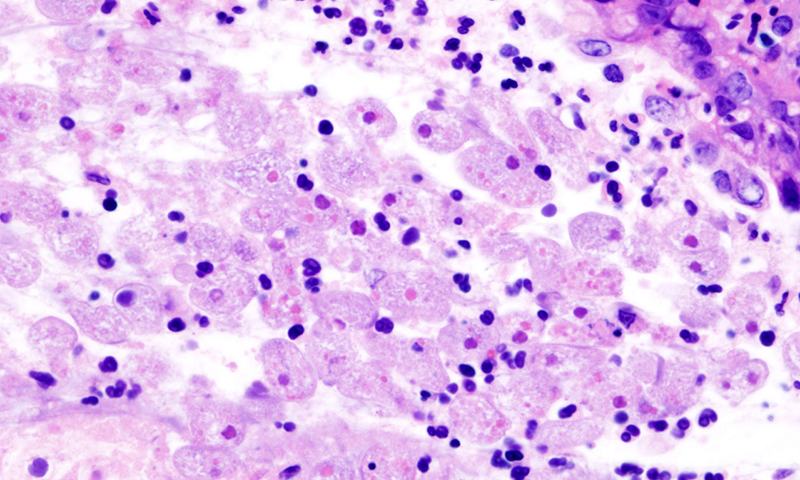 KARACHI: A middle-aged man was found afflicted with the deadly Naegleria fowleri, commonly known as the brain-eating amoeba, at a private hospital in the city on Wednesday, taking the tally of naegleria cases to four in Sindh this year, sources and local health authorities said.
Sources in a large private hospital said the man in his early forties and hailing from Thatta was admitted to the hospital a day earlier in a precarious condition.
Officials in the provincial health department said they had received a report from the management of the hospital confirming that the tests of the patient showed that he was afflicted with the deadly disease.
Experts said just two out of hundreds of cases of the disease in its history had survived in the world. Before this, three cases were reported in Karachi — a teenage girl, a middle-aged woman and a man –– and all of them succumbed to the disease, which survives on the bacteria in warm waters and enters the human brain through nasal cavity and eats up its tissues.
Focal group formed
The Sindh Health Department on Wednesday constituted a six-member focal group to formulate a strategy to save more people from dying from the 'brain-eating amoeba', or Naegleria fowleri.
"We have established a focal group, which has been tasked to find ways to curb any future dangers to people from Naegleria fowleri," said Dr Khalid Shaikh, special secretary for public health.
Azam Khan from the Karachi Water and Sewerage Board (KWSB) has been designated as convener of the focal group. The members included Irfan Khan of the food quality control department, Karachi Metropolitan Corporation (KMC), Zafar Mehdi from the provincial health department, Syed Nazir Haider from the public health engineering department, Liaquat Ali Mughal from the District Council Karachi and a representative of the director of health services in Karachi.
Dr Shaikh said the Naegleria prevention centre (NPC) at the COD filtration plant would be the focal point for testing of water samples and working out strategy on a daily basis. The group would meet daily at the NPC and plan action on samples from various neighbourhoods of the city after their proper testing.
Dr Shaikh said the focal group would monitor the situation and order emergency chlorination of water wherever it deemed necessary while the vulnerable areas would be paid special attention. The focal group would review the water samples collected from different neighbourhoods.
Meanwhile, the provincial health department has written a letter to the KWSB directing its senior authorities to ensure proper chlorination of potable water according to the recommendations of the World Health Organisation as three deaths had already been reported in Karachi.
Published in Dawn, May 21th, 2015
On a mobile phone? Get the Dawn Mobile App: Apple Store | Google Play