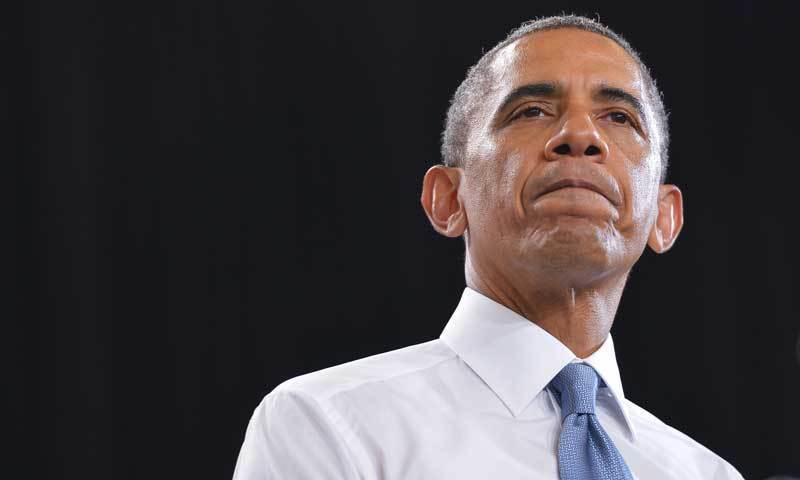 President Barack Obama secretly exempted the Central Intelligence Agency (CIA) from carrying out adequate intelligence-gathering missions in Pakistan before conducting drone strikes in the country.
The Wall Street Journal quotes current and former United States (US) officials as saying President Obama made rules for the US drone programme stricter in 2013, but secretly approved a waiver allowing the CIA more flexibility when it comes to conducting drone strikes against suspected militants in Pakistan.
The rules introduced in 2013 were meant to reduce the possibility of civilian casualties, and required that targets must be an imminent threat to the US.
The waiver, however, exempts the CIA from adhering to these rules while launching drone strikes in Pakistan.
The deaths of two hostages, Warren Weinstein and Giovanni Lo Porto, who were killed in a drone strike targeting Al-Qaeda militants, could have been avoided had the exemption not been in place for Pakistan.
Know more: Obama apologises for hostage deaths in Pak-Afghan border strike
The CIA would have been required, by the rules, to gather more intelligence before conducting a drone strike.
It says that under a classified addendum to the directive approved by Obama, the CIA's drone programme in Pakistan was exempted from the "imminent threat" requirement, at least until U.S. forces completed their pullout from Afghanistan.
It adds that the exemption for Pakistan means that the CIA can do "signature strikes" and more "targeted drone attacks" on militant leaders who have been identified without collecting specific evidence that the target poses an imminent threat to the US.
The killing of these hostages has renewed a debate in the administration over whether the CIA should be required to adhere to the same regulations that are applicable on drone strikes outside of Pakistan, the report says.
Obama apologised and took responsibility for the deaths of the hostages, saying that the operation had been "fully consistent with the guidelines under which we conduct counter terrorism efforts in the region", but did not specify what the guidelines were, and how they were different from those applicable to other countries.
Current and former officials say that many of the changes he called for in 2013 have not yet been implemented, or are still underway.
President Obama announced a review to ensure mistakes like this are not repeated in the future.
Read more: Obama pokes fun at political friends and foes at White House dinner