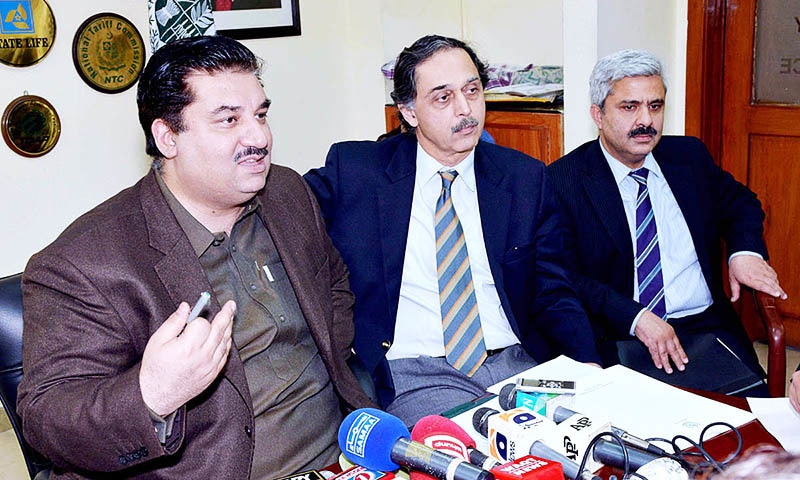 ISLAMABAD: Pakistan is hoping the United Sates will re-authorise Generalised System of Preference (GSP) status for Pakistan in coming summer, Commerce Minister Khurram Dastagir Khan said on Thursday.
The GSP status of 127 countries including Pakistan had been suspended for the past 20 months by the US Congress. However, the amount of duty paid on the products will be refunded to Pakistani exporters after its re-authorisation, the minister told a news conference.
"We have raised this issue with US Secretary of Commerce Penny Pritzker during the last couple of days," he said, adding that he is expecting that the US Congress will restore the facility in the next few months. The preferential trade package covers around $200 million exports from Pakistan as against the total exports of $3.603 billion to the US, which is quite insignificant in terms of value.
He said the US authorities were informed that the current Bilateral Investment Treaty (BIT) draft was critical to the interest of Pakistan and could not be signed in its present shape. "We will develop our own template of investment treaty which will be shared with the US," the minister said.
The US Congress has apportioned over $500m for USAID projects related to economic growth in agriculture for 2014-15. Of these, 14 projects related to agriculture while eight related to economic growth, including trade, finance, privatisation and equity. An identical amount is expected to be apportioned for 2015-16.
Approximately 157 US delegates mostly businessmen and representatives of over 110 companies attended the third US-Pakistan Business Opportunities Conference, which is a clear message to the world that investors, particularly from the US, are exploring opportunities in Pakistan, the minister said while terming the event highly successful.
Energy, textile, information technology were the areas, where maximum participation were made by US and Pakistani business community. Infrastructure and surgical goods also saw significant attendance from both sides.
However, the US officials and businesses did point out the cumbersome taxation procedures, unpredictable policies etc as major irritants in investments. The minister said in next budget tariffs would further be rationalised besides more incentives for attracting foreign investments .
Khurram said that Pakistan was also given an observer status as per the agreement on government procurement under World Trade Organisation (WTO). This decision, he said, will allow Pakistani companies to bid in United States $1.7 trillion procurement market.
Answering a question the minister said that government will soon advertise for appointments of new trade officers abroad. The minister confirmed that Dr Tauqeer Shah was appointed as Pakistan's Permanent Representative and Ambassador to the WTO.
Asked about the drop in exports, the minister said it was mainly driven by raw cotton, and gold which witnessed significant decline during the first eight months of this fiscal year.
Published in Dawn, March 13th, 2015
On a mobile phone? Get the Dawn Mobile App: Apple Store | Google Play
Follow Dawn Business on Twitter, LinkedIn, Instagram and Facebook for insights on business, finance and tech from Pakistan and across the world.