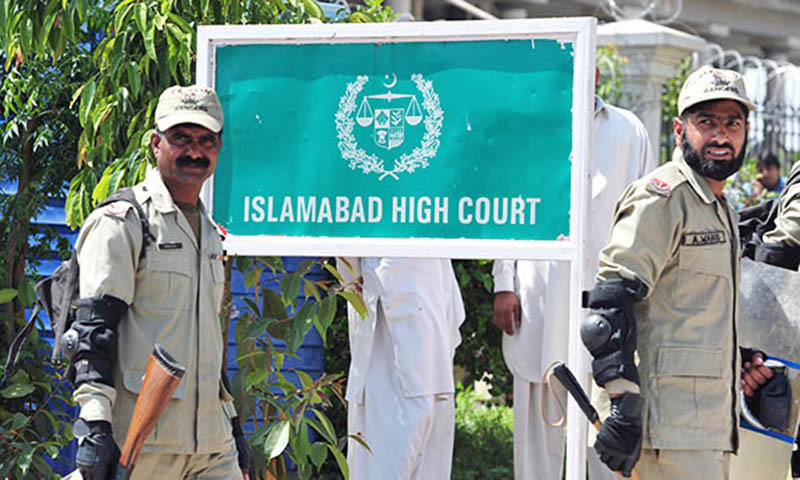 ISLAMABAD: The Islamabad High Court (IHC) on Sunday ordered the release of all arrested Pakistan Tehreek-i-Insaf (PTI) protesters. Consequently, the party's provincial president Azam Swati, DJ Asif Butt and others were released on bail.
IHC Chief Justice Mohammad Anwar Khan Kasi also issued a notification to the government seeking its reply by September 17 on the decision to arrest protesters.
On Saturday a court in Islamabad sent about 100 PTI workers to Adiala Jail on a 14-day judicial remand for allegedly attacking state institutions, including the PTV building and violating Section 144. The gathering of more than five persons is prohibited under Section 144 .
Out of the hundred, 91 workers belong to PTI while the remaining are Pakistan Awami Tehreek (PAT) workers who had violated Section 144 and were consequently arrested, a police official had confirmed.
Responding to the IHC order, Acting IG Islamabad Police Tahir Alam said on Sunday that those arrested under Section 144 were also involved in the attack on Parliament. Alam said he would request the Islamabad District Magistrate to ensure the detainment of those protesters for one month under the Maintenance of Public Order.
On Saturday, enraged PTI workers had gathered outside the court to protest the detention of party activists by police. Azam Swati and PTI Punjab Information Secretary Andleeb Abbas had been among those arrested by the police, along with DJ Asif Butt.
PTI leader Arif Alvi had warned the government that his party would forcibly release workers detained by police authorities if they were not released. PTI Chairman Imran Khan also said on Saturday that the government could arrest his party workers or torture them but a "Naya Pakistan" would be created no matter what.
The detainment and arrests of PTI and PAT workers had brought all talks between the government and protesting parties to a halt.