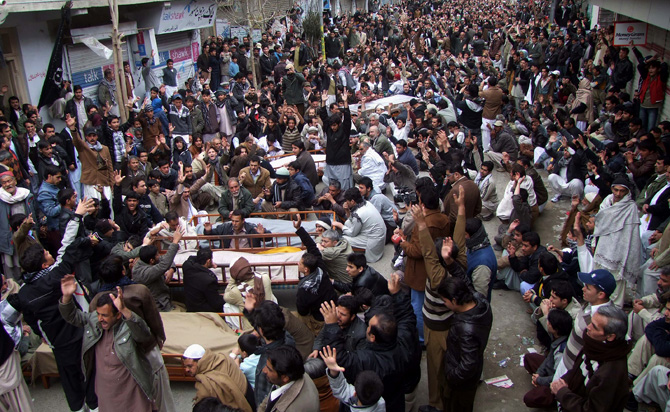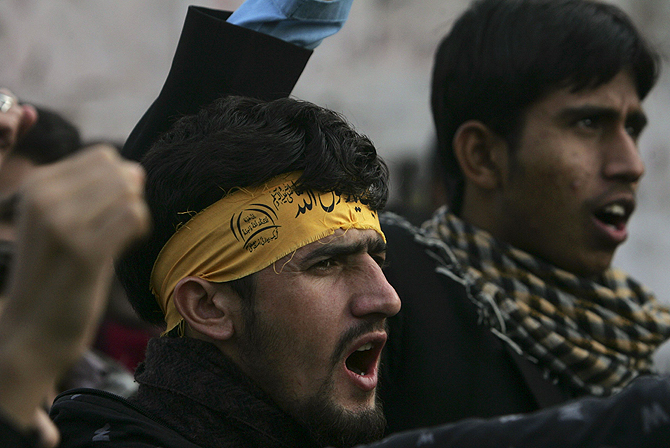 In solidarity with the families and friends of the victims who were killed in the January 10 Quetta blasts, hundreds protested in Karachi, Islamabad and Quetta itself condemning the mass killing of Shias.
A sit-in at Quetta's Alamdar Road is also being staged by hundreds of people from the Hazara community for over 20 hours so far. The participants of the sit-in have refused to bury the dead until the army takes control of the city.
Meanwhile, the government and political parties have largely remained silent on the violent killing of more than a hundred Pakistanis on Thursday.
In a development, the prime minister has given policing power to the Frontier Corps in Quetta to assist the Balochistan government in maintaining peace in the provincial capital. - Photos by Agencies