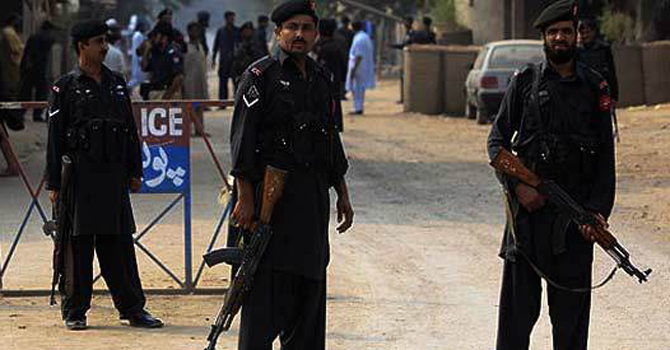 — Dawn File Photo
PESHAWAR: Pakistani Taliban executed twenty one of the 23 Levies personnel kidnapped earlier this week, police sources told DawnNews in wee hours of Sunday.
The political administration of Frontier Region (FR) Peshawar have confirmed that 21 Levies officials were shot dead by the militant group in a cricket ground near Peshawar's Jan-e-Khawarr area.
Meanwhile, one kidnapped official who survived the ordeal has been transferred to Lady Reading Hospital in critical condition while another reached home safely after managing to escape from captivity.
On Thursday, 23 personnel were kidnapped after an attack on two levies posts by militants in the Frontier Region Peshawar, police said. The attackers were wearing security forces' uniforms and were armed with rocket-propelled grenades and automatic weapons, sources added. Two policemen were also killed in the attacks.
Later, a Taliban spokesman for Dara Adamkhel, Mohammad Afridi, had told Dawn newspaper by phone that his group had carried out the attack.
Afridi had claimed that eight personnel had been killed and 23 had been kidnapped.
The government was seeking local tribal elders' help to rescue the kidnapped officials and a local Jirga was conducting dialogues with the militant group. However, the talks did not succeed.