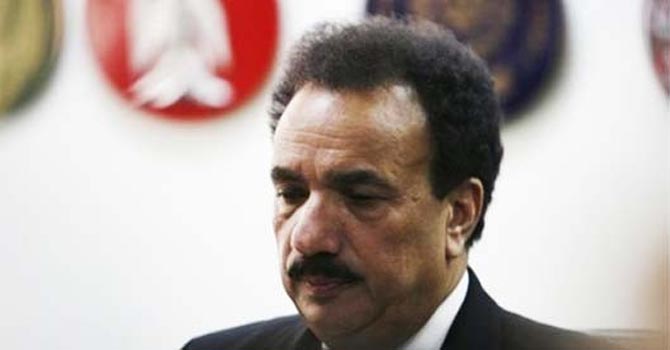 Federal Interior Minister Rehman Malik. -File Photo
ISLAMABAD: Federal Interior Minister Rehman Malik on Tuesday demanded Afghanistan to arrest and hand over Pakistani Taliban leader Maulvi Fazlullah who, he said, is based in Kunar province.
Addressing a press conference, Malik said the militants are launching attacks on Pakistani villages and security posts along the Pak-Afghan border in Bajour, Dir and Chitral areas from inside Afghanistan.
The interior minister said the Afghan government should cooperate in sealing the Pak-Afghan border as it is necessary to control terrorism.
Commenting on war against terrorism, Malik said the militants have been defeated and they are on the run now, adding that around forty thousand Pakistani nationals have sacrificed their lives for the cause.
Vowing to continue the government's efforts against terrorism, he said that all those young man, who have been engaged by the militants, would be given employment opportunities if they end their links with them.
Answering a question, Malik said that investigation on Benazir Bhutto assassination has been finalised and it will be made public with permission of the court.
Earlier, the minister inaugurated Pakistani Origin Cads (POC) for overseas Pakistanis and their spouses. He also launched the Smart Card to replace the existing Computerized National Identity Cards (NIC). The new card would hold thirty eight features.