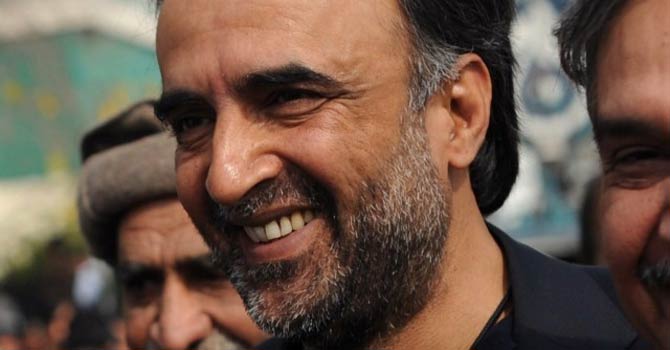 Federal Minister for Information and Broadcasting Qamar Zaman Kaira.—AFP (File Photo)
LAHORE: Pakistan's state-run news agency quoted Minister for Information Qamar Zaman Kaira as saying on Tuesday that the upcoming general elections will be held next May, while a spokesman for the president said a date had yet to be finalised.
Reports began emerging late afternoon that Kaira had indicated at an election schedule for May 2013, however, there has been no confirmation from any other government officials.
According to the Associated Press of Pakistan's (APP) evening report, Information Minister Qamar Zaman Kaira told reporters in Lahore that the next elections would be held in May.
APP quoted Kaira as saying "nothing can postpone the schedule of the next general election but some natural catastrophe".
However, presidential spokesman Farhatullah Babar told AFP: "No date has yet been finalised for the election. March 17 will be the last day of this government."
After that the government would hand over to a caretaker administration to hold elections within 60 days, Babar said, with the precise date yet to be discussed within the Pakistan People's Party and its coalition partners.
It would mark the first time that a democratically elected civilian government in Pakistan completes a full term in office and hands over to a new, elected administration.
Officials have long insisted the government will step down on March 18, 2013 and hand over to a caretaker government ahead of elections.