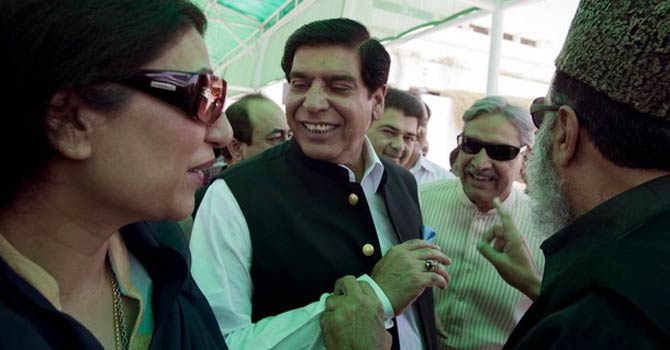 Prime Minister Raja Pervez Ashraf. — AP File Photo
ISLAMABAD: In the wake of the issuance of a show-cause notice to Prime Minister Raja Pervez Ashraf in the NRO implementation case, a meeting of Pakistan People's Party (PPP) has been summoned for today (Wednesday) at the premier's residence in Islamabad, DawnNews reported.
The meeting would be chaired by the prime minister and would consider options available to the party in the wake of Wednesday's order of the apex court.
Law minister Farooq H. Naek is expected to brief the meeting on different options available to the party. President Asif Ali Zaridari would also be present during the gathering.
A decision over the party's future line of action is expected to be reached at today's meeting.
Earlier today, the Supreme Court issued a show-cause notice for contempt of court to Prime Minister Ashraf over his failure to implement its directive of writing a letter to Swiss authorities to reopen graft cases against President Zardari.
The prime minister has been summoned to appear on Aug 27 before the bench hearing the case.
The party's steady stance on the issue, also leading to the June 19 dismissal of Yousuf Raza Gilani, has been of non-compliance of the court's directive for writing the letter and of resisting actions by the Supreme Court within bounds of the Constitution.