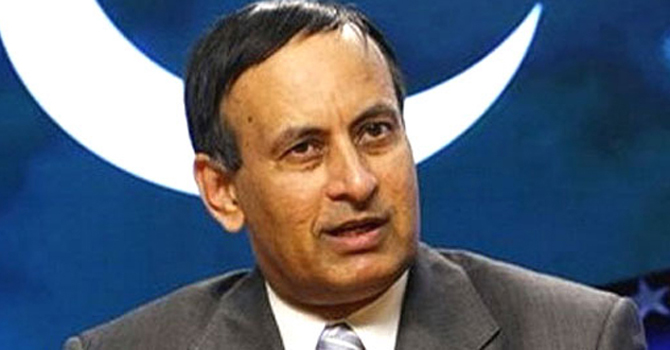 Pakistan's former ambassador to the US Husain Haqqani. — File photo
ISLAMABAD: Husain Haqqani, Pakistan's former ambassador to the United States, on Tuesday submitted an application for exemption from appearing before the court in the memo case, DawnNews reported.
Haqqani filed the application through his counsel Asma Jahangir who based the request on her client's letter.
The application said that after the memo commission's report, different sections of the media and certain political leaders had declared him a traitor to the country which was why his life was in danger from opposition and extremist circles.
Furthermore, Haqqani requested the court that due to his illness he was undergoing medical treatment abroad and that was why he could not return to Pakistan and should therefore be declared exempt from court appearances in the case.
During the July 12 hearing of the memo case, the Supreme Court had given the counsel three days' time to file Haqqani's request for exemption.
A nine-judge bench, headed by Justice Mian Shakirullah Jan, has been hearing the case on the controversy after the Memo Commission held that Haqqani was the architect of the memo sent to former US military chief Admiral Mike Mullen seeking US intervention to avert a possible overthrow of the government by the military.