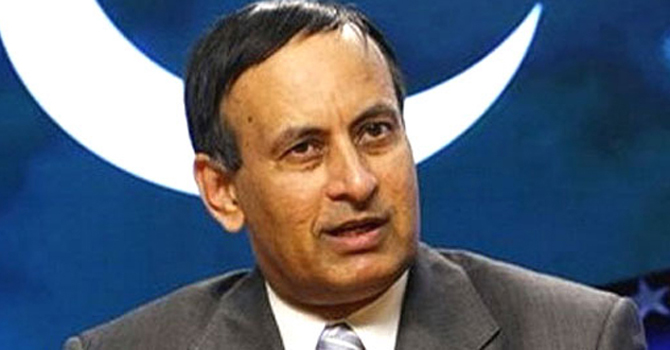 Pakistan's former ambassador to the US Husain Haqqani. — File photo
ISLAMABAD: Husain Haqqani, Pakistan's former ambassador to the US, on Tuesday said that the memo commission's report was of a "political" and not a "legal" nature, DawnNews reported.
Haqqani moreover said that his lawyers would be challenging the commission's proceedings.
On the social media website Twitter, Haqqani stated that the report was "being used to distract attention from other embarrassing issues", adding that the report's claims were "political, not legal."
The commission "is not a court", he wrote on his Twitter handle, adding that "those claiming it has determined guilt or innocence are wrong".
Calling the commission's proceedings "one-sided", the former ambassador said they would be challenged by his lawyers.
Regarding the commission's remarks regarding his loyalty to Pakistan, Haqqani wrote that his patriotism could not be judged by "those who endorsed military dictators & allowed them 2 amend constitution".
He moreover said that the claims of a "foreign accuser" were entertained in his case but his version was not even heard.