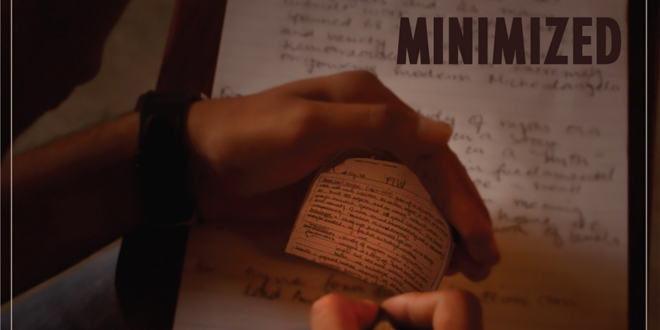 ISLAMABAD: Higher Education Commission (HEC) has received a case of plagiarism in which a student of Karachi University has alleged that her teacher stole her thesis and got it published with her name to get financial benefits, Dawn has learnt reliably.
According to sources, Mehwish Hameed, a PhD Scholar in Botany from Karachi University has alleged that her supervisor plagiarised her whole research work on: 'Conservation of Fresh Water in Karachi' and got it published with her own name to win over Rs0.7million research productivity allowance granted by Pakistan Scientific Research Council (PSRC).
Now, she further alleged, the supervisor is continuously creating hurdles at each step of her studies and even cancelled her admission in 2007.
Mehwish further stated she contacted the ombudsman's office in Sindh the same year who gave a decision in her favour too saying: "If people like Mehwish's supervisor are not punished then more students will be victimised". The ombudsman in his decision directed vice chancellor of the university to, "move a case to Governor Sindh, the varsity's chancellor, initiating action against the accused for committing gross misconduct."
The ombudsman also directed the university authorities that complainant should neither be harassed nor victimised in pursuing her studies.
Respondents at Karachi University however failed to comply as the case was never forwarded.
After that Mehwish filed a case at Sindh High Court (SHC) to get her degree where she is contesting the case herself as she said she was a poor student and could not afford the hefty fees of the lawyers. The case had been facing delays since then due to her ignorance of the legal affairs.
She said that on the directions of Col Mohyuddin, Investigation Officer at Mohtasib Department, she was allowed to continue her education at the university where she submitted her thesis along with evaluation fee and was waiting for issuance of the doctorate degree.
While talking to Dawn Mehwish Hameed said she completed her thesis work in 2010 and had been waiting to get her degree since then but management of the university was not issuing it.
She further said: "I have applied for the post of lecturer offered by the HEC and got selected but the commission has been demanding the degree due to which I am not being appointed.
"I have submitted an application with the Executive Director HEC, Dr Sohail Naqvi requesting him to take notice of the issue and ensure justice in my case but so far no one has contacted me."
Dr Sohail Naqvi while talking to Dawn confirmed he has had correspondence with Mehwish regarding the case.
"According to rules, we have to send such cases to relevant university first and in case it fails to address the grievances only then we can take action.
"On Monday (today) I will personally ask about the case and will ensure that justice is done to the affected student," he assured.
Spokesperson for the university Farheen Zehra said the registrar has already formed an inquiry committee but so far its findings have not been received. Action will be taken after completion of the inquiry. When asked to get an update from the inquiry committee, she said she joined the university on March 1 and did not have cell numbers of its members.
Vice Chancellor of Karachi University Dr Mohammad Qaisar talking to Dawn said: "The student is mentally disturbed and is deliberately spoiling the image of the university by dragging it to the court.
"She can be awarded an MPhil degree but awarding her the PhD degree was out of question."
Commenting on the inquiry he said: "We formed an inquiry committee earlier on the directions of ombudsman that decided against the student".