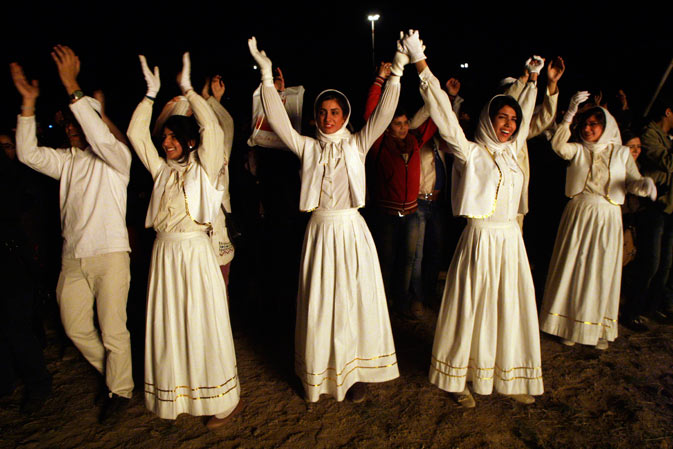 This gallery displays the celebration of Zoroastrians ancient mid-winter Sadeh festival, outside the capital Tehran, Iran.
Sadeh, celebrates the discovery of fire and its ability to banish the cold and dark, and it is held in the frigid depths of winter.
Sadeh was the national festival of ancient Persia when Zoroastrianism was the dominant religion, before the conquest of Islam in the 7th century. Now it is mostly celebrated just in the homes and temples of Iran's about 60,000 remaining Zoroastrians.
Zoroastrians once numbered in the millions but were persecuted and forced to convert after Muslims rose to power in Iran. A small number fled to India and their descendants became known as Parsis, or people from Persia. — Photos and text by AP