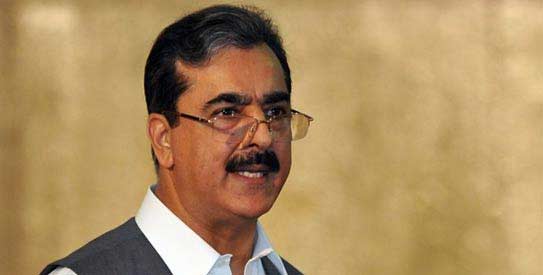 ISLAMABAD: Prime Minister Yousuf Raza Gilani on Friday said that while former ruler Pervez Musharraf gave into US demands on a single telephone call, the decision to resume Nato supplies would be made by the parliament, DawnNews reported.
Speaking to media representatives in Lahore, the prime minister said that as opposed to the appeasing attitude of the Musharraf government, not only had the current democratic government suspended Nato supplies to Afghanistan, it had also boycotted the Bonn conference.
He further said that the parliament would decide the issue of resuming supplies to Nato forces.
The premier said the government was functioning in accordance with the mandate bestowed upon it by the people.
He said that his appearance before the Supreme Court showed that he respected the judiciary and its orders.
The prime minister reiterated the pledge that the Pakistan People's Party-led coalition government would come up with solutions of issues faced by the public on a day-to-day basis.