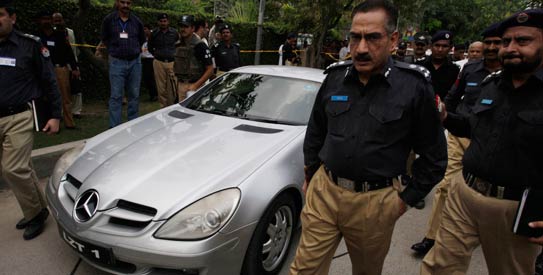 LAHORE: The city police has once again claimed important developments in the kidnapping case of Shahbaz Taseer, the son of slain former Punjab governor Salman Taseer, DawnNews reported.
According to informed sources, the Joint Investigation Team (JIT), comprising police and other security agencies, was considering all possible angles in probing the case.
The JIT had so far gathered valuable information regarding the case from the four arrested suspects who allegedly helped the kidnappers, sources added.
CCPO Lahore Malik Ahmed Raza had confirmed those arrests but refused to share information with the media.
Raza said that the JIT was also considering Taseer family feuds and the death sentence given to Mumtaz Qadri who had killed the former governor.