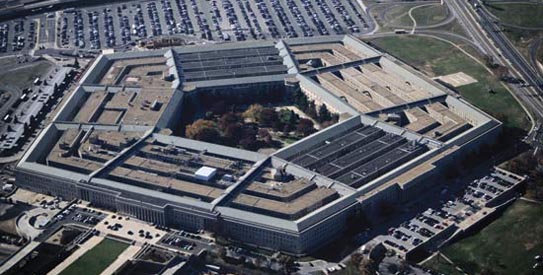 WASHINGTON: The Pentagon said on Friday communication lines with Pakistan's military remain open despite acrimony over US accusations that Islamabad is behind violent extremists targeting American troops.
Despite serious disagreement, the US military had no intention of cutting off dialogue with Pakistan, press secretary George Little told reporters.
"The lines of communication with our Pakistani counterparts remain open,"Little said.  "This is a relationship that's complicated but essential."
In talks with Pakistan's government, the United States has presented solid evidence of ISI's links to the Haqqani militants, a US official, who spoke on condition of anonymity, told AFP.
Mullen made his views clear to General Kayani last Saturday in a meeting in Spain, his spokesman, Captain John Kirby, told reporters.
Mullen has spoken before about links between the Inter-Services Intelligence agency (ISI) and militants but his sharp comments on Thursday came after a surge in attacks on US troops and interests by the Haqqani network, Kirby said.
"It's gotten worse. Their activities have become more brazen, more aggressive, more lethal and the information has become more available that these attacks have been supported or even encouraged by the ISI," he said.
Mullen has not spoken to Kayani since Thursday's congressional hearing, he added.
"We still want to pursue a working, productive partnership with the Pakistani military, and that in large measure depends on their willingness and their ability to disconnect themselves from extremist groups like the Haqqani network," Kirby said.