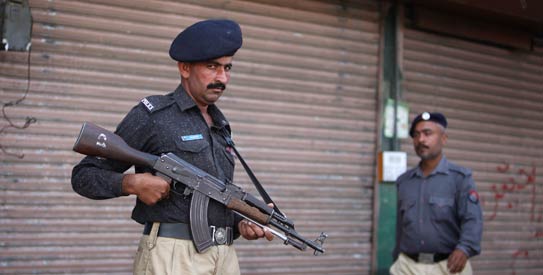 KARACHI: A senior police official says a suspected suicide bomber riding on a motorcycle in Karachi's Gulshan-i-Iqbal Town prematurely detonated his explosives, killing himself and his companion.
Ahsan Umar says the two men were traveling through Abul Hasan Isphahani Road when the blast occurred Tuesday. It is unclear where the bomber was headed. Umar is one of the top police investigators in Karachi.
Moreover, police reported two other persons sustaining injuries while the blast broke the window panes of nearby houses.