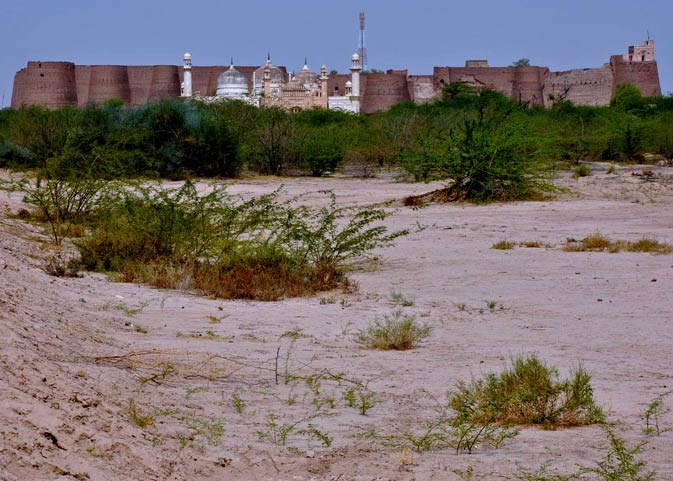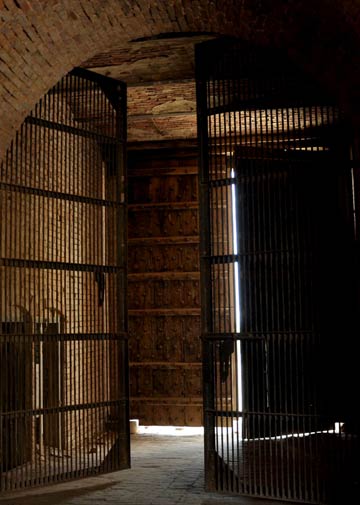 Standing proudly in the midst of the Cholistan desert, the Derawar Fort is a famed hallmark of Bahawalpur. From Bahawalpur city, it takes several hours to get to the fort, with the journey being long, tiring and dust laden. But it's worth the trouble. With the vast Cholistan desert serving as a backdrop, the majestic fort is a sight to behold.
Rai Jajja Bhati, a Hindu Rajput from Jaisalmir, was the first to build a fort on the site. However, the Nawab of Bahawalpur, Sadeq Mohammad Khan I, captured the fort in 1733 and had it rebuilt to how it looks today. The fort was taken away from the Nawab in 1747 but in 1804, Nawab Mubarak Khan reclaimed the fort.
Several archeological sites, some of which date back to the time of the Indus Valley Civilisation, surround the Derawar Fort. These sites have not been excavated yet. The fort itself is badly in need of repair and restoration work. A mosque close by is built on the design of Moti Masjid at Delhi's Red Fort and offers an interesting contrast.
The fort has remained the set of two popular music videos in Pakistan – the first is Yeh Shaam by The Vital Signs and Shor Macha by Entity Paradigm. – Text and photos by Madeeha Syed