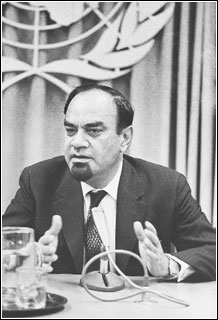 WASHINGTON, July 23: A former finance minister and presidential adviser of Pakistan, Mirza Muzaffar Ahmad, died on Tuesday at a hospital in Maryland. He was 97.
He was an old heart patient.
Better known as M.M. Ahmad, he served under two presidents, Ayub Khan and Yahya Khan.
In the early 1970s, he was stabbed inside an elevator in the Finance Ministry, Islamabad, by one of his peons. After which he moved to the United States where he rejoined the World Bank as a consultant.
M. M. Ahmad was the grandson of the founder of the Ahmadiya community. He has no children and had adopted one of his nephews, Zahid Ahmad.