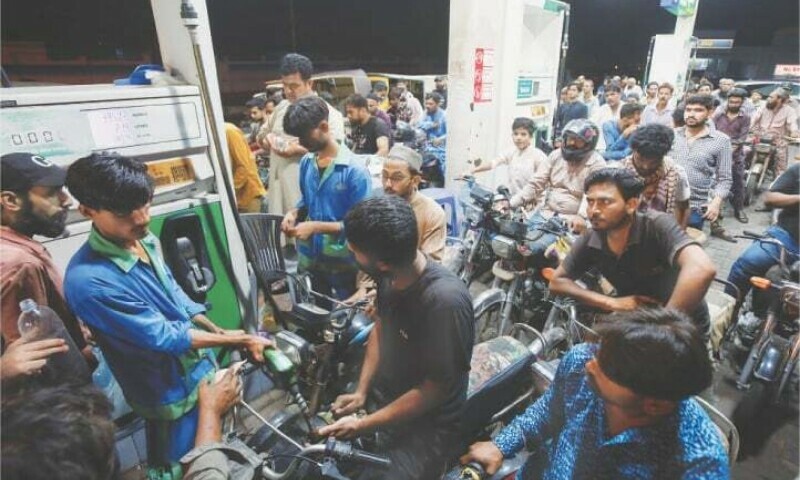 ISLAMABAD: The findings of a study conducted by the International Monetary Fund (IMF) reveal that the world collectively spent around $7 trillion on fossil fuel subsidies in 2022, which amounts to nearly 7.1 per cent of the global gross domestic product (GDP).
According to the IMF Fuel Subsidies Data: 2023 Update, explicit subsidies (undercharging for supply costs) account for 18pc of the total, while implicit subsidies (undercharging for environmental costs and forgone consumption taxes) account for 82pc.
It notes that explicit subsidies have more than doubled since the last IMF assessment, reaching $1.3tr in 2022 from $0.5tr in 2020. The report attributes this to temporary price support measures, adding that if international prices continue to drop from their peak, these subsidies are expected to decrease.
However, it sees implicit subsidies rising as the share of fuel consumption in emerging markets (where local environmental costs are generally larger) continues to climb.
As per the data available for Pakistan, the IMF notes that the country provided $28 billion in implicit and $17bn in explicit subsidies in 2022.
Of the implicit subsidies, the largest share of $17bn went to petroleum, with diesel and gasoline getting $8.4bn and $6.9 bn, respectively.
Under explicit subsidies, the country again spent a massive $12.8bn in explicit consumer subsidies on natural gas.
The East Asia and the Pacific regions account for nearly half of the global subsidy, while terms China remains the biggest subsidiser of fuels in absolute terms, followed by the US, Russia, EU, and India.
The report argues that fossil fuels are priced incorrectly in most countries. "The optimal price would reflect the full societal costs of fuel use — their supply costs (e.g., labour, capital, raw materials); environmental costs, including carbon dioxide (CO2) emissions, local air pollution, and broader externalities associated with fuel use like road congestion; and general taxes applied to consumer goods."
Unfortunately, it notes, current prices are routinely set at levels that do not adequately reflect environmental damages and, in some cases, not even supply costs.
As a result, environmental damages like global warming costs and local air pollution deaths are far too large; governments rely extensively on more distortive taxes like taxes on work effort and investment and too little on more efficient ones like taxes on fossil fuels, or they do not adequately fund public investments; and, distributional objectives and poverty reduction objectives are undermined, as most of the benefits from inefficiently low fossil fuel prices accrue to better off households.
The report notes that fully reforming fossil fuel prices by removing explicit fuel subsidies and imposing corrective taxes, such as a carbon tax, would reduce global carbon dioxide (CO2) emissions by 43 per cent below 'business as usual' levels in 2030 (34 percent below 2019 levels). This would be in line with keeping global warming to 'well below' 2oC and towards 1.5 oC.
This would also raise substantial revenues, worth about 3.6 pc of the global GDP, which could be used to cut more burdensome taxes such as on those labour, help with debt sustainability, or fund productive investments. Indeed, for developing countries as a whole, revenue gains from full price reform exceed the estimated extra spending needed to achieve the Sustainable Development Goals, the report said.
It noted that reforming fossil fuel subsidies is in countries' own interest, even when excluding climate benefits.
For the average country, the IMF report days, reforming fuel subsidies to the extent that they reduce CO2 by about 25 pc below baseline levels in 2030 would raise net welfare (due to local environmental benefits and removing price distortions), before even counting global climate benefits.
Published in Dawn, August 27th, 2023
Follow Dawn Business on Twitter, LinkedIn, Instagram and Facebook for insights on business, finance and tech from Pakistan and across the world.